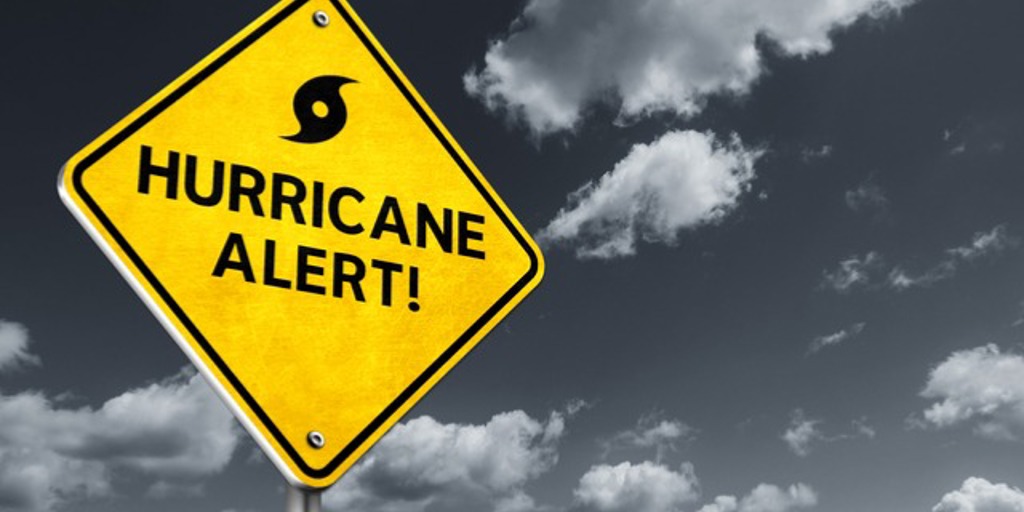 The National Weather Center is tracking two storms system near Florida on the first day of the 2022 Atlantic hurricane season.
The first system is what remains of Hurricane Agatha, which impacted parts of Mexico's Pacific coast two days ago. Weather experts are tracking the system to see if it will develop into a tropical depression or storm. At this point, they say it has a 70% chance of reorganizing into a classified storm. The main threat will be heavy rains that move into Florida Friday into Saturday.
The second weather system developed off the east coast of Florida overnight. This one has a 10% chance of cyclone formation over the next 48 hours.
This weather system is located about 200 miles northeast of the Bahamas. Meteorologists say it is unlikely this storm has any significant development, but it is also several days away from the southeastern United States.
Weather experts have said they expect another above-average hurricane season. AccuWeather has projected 16 - 20 named storms and 6 - 8 hurricanes. Meteorologists also believe there is a "higher-than-normal" chance that a major hurricane will make landfall in the mainland United States, Puerto Rico, and the U.S. Virgin Islands.
RELATED | Above Average storm season projected
A major hurricane is defined as Category 3 or higher, with wind speeds of 111 mph. It is never too early to prepare for hurricane season. Property owners who live in hurricane-prone regions should already be taking steps to protect themselves and their property.
Since hurricane season is now officially underway, you should immediately review your insurance policy to look at the types of coverages you have.
A hurricane can be devastating for anyone who owns a home or business in a high-risk region. According to the Federal Emergency Management Agency, or FEMA, 25% of companies never reopen after a disaster.
RELATED | Hurricane survival guide for business owners
You should review specific policy components to have the best possible coverage that protects you from hurricane damage.
Storm surges and rising waters are not always covered, so you need to consider adding flood components. Storm surge is often the most deadly and destructive part of any hurricane.
It would help if you also looked for a wind-driven rain exclusion in your policy. This is not the same as other water damage coverages. If there is an exclusion for wind-driven rain, you may want to contact your insurance provider to discuss your options.
ADVICE | 3 insurance policy changes to consider for hurricane protection
If your property is damaged, you will need to file an insurance claim. One more way to get the best possible settlement in your claim is to hire a licensed public adjuster. 
A public adjuster does not work for the insurance company; they represent the property owner and their best interests throughout an insurance claim.
A public adjuster can provide an expert review of your policy to determine what coverages you are entitled to. They can also thoroughly inspect your property damage and produce your proof of loss documentation. A public adjuster is your best option for large-scale losses to homes and businesses to have the most successful outcome.
RELATED | Consumer reports recommend hiring a public adjuster
Choosing the right public adjuster is critical. First, you must ensure your state's insurance commission licenses them. You should also consider their experience in the industry and look into previous clients they have represented in an insurance claim.
Sill Public Adjusters is the largest and most experienced firm. Our team represents hundreds of property owners each year, and we have successfully settled claims with almost every insurance provider in the industry.
A property loss insurance claim can be stressful. You will need an expert who understands the difference between temporary repairs, repair or replacement costs, homeowners insurance policy law, etc.
Specific conversations around additional living expenses, cost to repair, home inventory, damaged items, and the National Flood Insurance Program may also come up during your claim. Hiring an expert public adjuster will level the playing field with your insurance company.
You may also face challenges if your insurance provider is dealing with a large number of claims after a storm. You may find that you are working with an independent adjuster, so it will be essential to understand who works for you and who works for the insurance company.
We have represented hundreds of business owners, including property managers, manufacturing centers, school and government buildings, restaurants, and retail centers. There is no claim that is too large for Sill to handle.
RELATED | Sill led one of the largest hurricane insurance claims in history
If you own a business or a high-value home in a hurricane-prone region, you should consider contacting Sill if you experience damage.
Our disaster response team can respond to any location within hours. We have offices throughout the United States, including Orlando, Delray Beach, Houston, Atlanta, and Charlotte.
SEARCH | Public adjuster near me
We are one of only a few public adjusting firms that feature a team of insurance policy, building and contents damage, and business interruption experts. Hiring Sill means you will have an expert public insurance adjuster involved throughout the entire claims process.
Our forensic accountants can help any business owner through a complex business interruption claim. With our help, you may be able to recoup lost revenue, continue payroll for employees while your business is offline, and save your business from permanently closing.
Sill is a proud member of the National Association of Public Adjusters or NAPIA.
Our team is available 24/7 by calling 844.650.7455.
SOURCE | National Hurricane Center