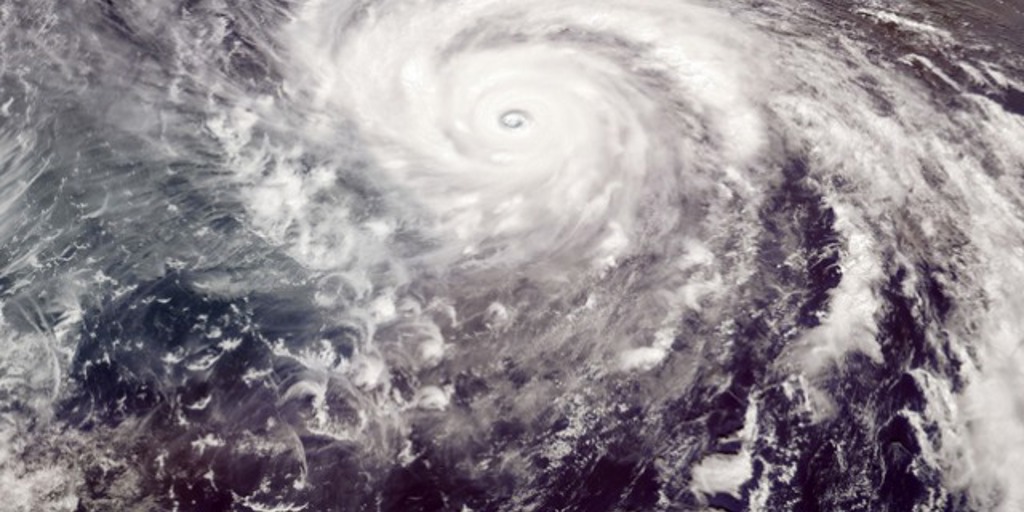 According to weather experts at AccuWeather, all signs point to another above-average Atlantic hurricane season.
A recent report from a team of meteorologists at AccuWeather predicts 16-20 named storms and 6-8 hurricanes. The experts also believe a "higher-than-normal" chance that a major hurricane will make landfall in the mainland United States, Puerto Rico, and the U.S. Virgin Islands.
A major hurricane occurs when a storm reaches Category 3 strength with wind speeds of 111 mph. The report also says 3 to 5 storms could reach major storm status this year.
It is never too early to prepare for hurricane season. A hurricane can be devastating for anyone who owns a home or business in a high-risk region. According to the Federal Emergency Management Agency, or FEMA, 25% of companies never reopen after a disaster.
One of the reasons for this is not having a plan for handling a property insurance claim due to hurricane damage.
How to protect your business
Even though hurricane season doesn't officially start until June 1, now is the time to take steps to protect your business and develop a plan that puts you in the best position to overcome a disaster.
If your business is damaged, you will need to file a hurricane insurance claim. The claims process may be complicated for large or small business owners.
You should take a closer look at your insurance policy BEFORE a storm to review the covered peril types.
You should look for these three things. Do you have flood components? Your basic policy does not always cover storm surges or rising waters. If you don't have flood insurance, you should look into the National Flood Insurance Program.
RELATED | Hurricane: Business Survival Guide 
You should also look to see if you have a wind-driven rain exclusion. Wind-driven rain is something your insurance company may not cover unless you specifically ask for it.
Finally, consider the terms of your hurricane deductible. A higher deductible may mean you pay less RIGHT NOW, but if your business is damaged, you will face mounting expenses, so you may want to have more cash available to you. You will face extra expenses for damage mitigation, clean-up, and restoration efforts.
Business interruption coverage
One more thing to consider is business interruption. This is a type of coverage that can help you continue payroll for employees and recoup any lost revenue while your business is offline due to damage.
This could prove critical in saving your business from closing permanently. A commercial property insurance claim can take years to settle, but with the help of a public claims adjuster, you will be able to expedite your claim.
Business interruption insurance covers your property, anything inside your business, and your employees.
Hire a public adjuster
One of the most important things you can do to protect yourself is to hire a public adjuster. A public insurance adjuster does not work for the insurance company. They represent you, the property owner, throughout a claim.
When you hire a public adjuster, you bring in a licensed insurance expert that can help you reach a more successful outcome.
A public adjuster can quickly review your policy to determine all coverages you are eligible for. They can also inspect your property and produce a detailed proof of loss report that your insurance provider requires.
This process can be stressful and time-consuming for anyone not experienced in handling an insurance claim.
For business owners and anyone who owns a large residential property that suffers significant damage due to a hurricane, it is critical that you hire a public adjuster.
Hire the best public adjusting firm
Sill is the leading public adjusting firm in North America, and we handle hundreds of property damage insurance claims each year. We specialize in large home insurance or business insurance claims.
We have a disaster response team that specializes in hurricane damage claims. We are one of only a few public adjusting firms that offer a complete team of insurance policy, building, contents damage, and business interruption claim experts.
Sill has successfully led one of the most significant hurricane loss claims in history. In 2018, Hurricane Michael slammed into Panama City, Florida, leaving behind a path of destruction.
Sill helped a property ownership group called Arbor Properties recover after three of their apartment complexes were heavily damaged. The total claim exceeded $90 million. 
"Bottom line is that this huge claim was able to get resolved in fairly short order with adequate funding being issued along the way, which allowed us to rebuild quickly. This made the city happy as we are the largest housing source, " said Gordon Thames, Arbor Properties, Inc.
Sill has offices throughout the United States and Canada, which means we can respond to any location within hours.
As you prepare for the upcoming hurricane season, be sure to save our phone number, 844.650.7455. If your home or business suffers any type of damage, you can contact Sill 24/7.
Hiring Sill means you'll have an insurance expert on your side throughout the complicated insurance claims process. Get the insurance settlement you deserve with Sill.
If you hire Sill, we will lead your entire insurance claim process. Our team reviews your policy to identify all coverages; we'll inspect the property and put together a complete proof of loss report. We will keep the insurance company on task.
SOURCE | AccuWeather.com