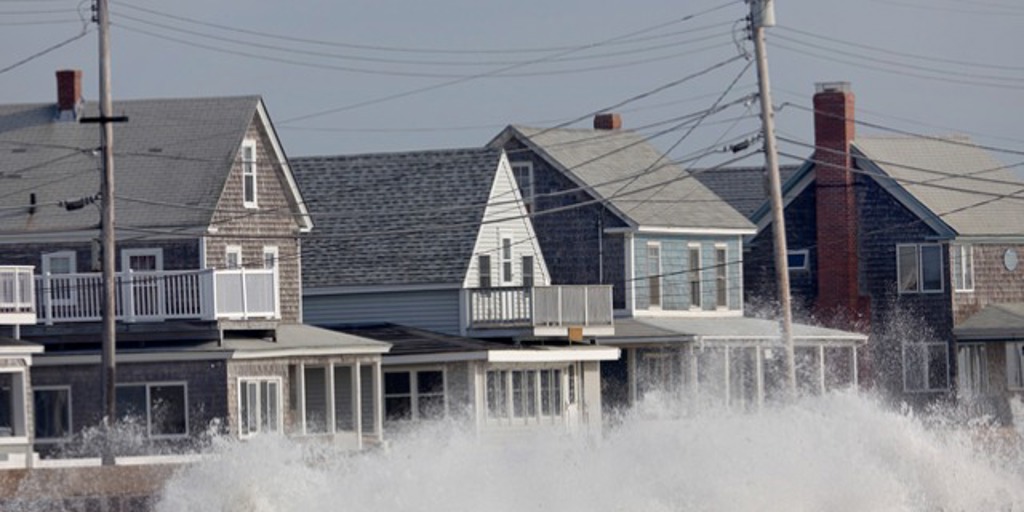 Hurricane season starts in June, and weather experts have said we can expect another active storm season in the Atlantic Basin.
Our disaster response team at Sill Public Adjusters is prepared to help home and business owners who end up with property damage due to a hurricane.
A recent article published by USA Today outlines the most dangerous part of a hurricane. Hurricanes pack a punch from powerful winds and heavy rains, but the storm surge is often what causes the most death and destruction.
What is a storm surge?
As a hurricane approaches the shore, it can push massive amounts of water onto land. Vast quantities of water quickly engulf anything in its path, causing widespread destruction.
The National Hurricane Center says half of all deaths in hurricanes since 1970 are due to storm surges. It is essential to know that preparing for hurricane-strength winds is much different from preparing for a water wall of water.
Anyone who has property in an area where a storm surge is expected MUST evacuate. 
How to prepare for a hurricane
Sill Public Adjusters have advice for anyone who owns property in a hurricane-prone region. You can start by reviewing your insurance policy to ensure you have the suitable types of coverage that offer the best possible protection.
A quick review of your policy could save you thousands of dollars if you file an insurance claim.
Here are three items in your policy to look at before the storm.
After the storm?
If your property is damaged during a hurricane, you need to take specific steps immediately to ensure you get the maximum settlement amount you are entitled to. One example, if the roof is damaged, you need to tarp the building right away to limit any further damage.
Tarping the roof may help prevent any additional water damage.
RELATED | What you should do after a hurricane damages your property
Failing to do this could present problems later as your insurance claim continues. You should also take pictures and videos to document your damage. This can be used as part of your proof of loss report.
Once you contact your insurer to report any damage to your home, the insurance company will assign an insurance adjuster.
A public insurance adjuster can also be brought in to help you with your claim.
What is a public adjuster?
A public adjuster does not work for the insurance company. The property owner hires a public adjuster to get professional help throughout the insurance claim process.
A public adjuster is different than an independent adjuster. Your insurance company hires an independent adjuster.

Your state's insurance commission should license a public adjuster. Hiring a public adjuster means you can focus on your employees and your family while the public adjuster takes care of the claim and negotiates directly with your insurance company.
Sill is the leading public adjusting firm in North America. Our team helps hundreds of property owners who find themselves dealing with property damage claims each year.
What not to do after a hurricane
Once the storm passes, you will want to inspect the damage, and you will likely call your insurance company first.

Sill has some advice about what NOT to do after a storm. It is critical that you do not ask a contractor to handle your claim on your behalf. A public adjuster is a licensed insurance industry expert, and by law, ONLY a public adjuster can assist a property owner with their insurance claim.
ADVICE | Do not take on the insurance company alone
Hiring a public adjuster will lead to a more successful outcome in your insurance claim.
When you hire Sill, we can step in to complete each step of your claim for you. Our clients settle much faster, and they receive a much more significant amount from their insurance company than they would have on their own.
Hurricane insurance claim survival guide
An insurance claim due to a hurricane can be a long and challenging process, but with the help of an expert in insurance claims management, you will reach a more successful settlement.
We have a complete hurricane insurance survival guide that offers excellent advice to guide you through the claim.
At Sill, we specialize in insurance claims management, and our disaster response team helps property owners in any location.
If you find yourself dealing with a property insurance claim, you can contact Sill Public Adjusters 24/7 by calling 844.650.7455.
Hiring the right public adjuster ensures you get the insurance settlement you deserve. Sill is a proud member of the National Association of Public Adjusters or NAPIA.
SOURCE | USA Today