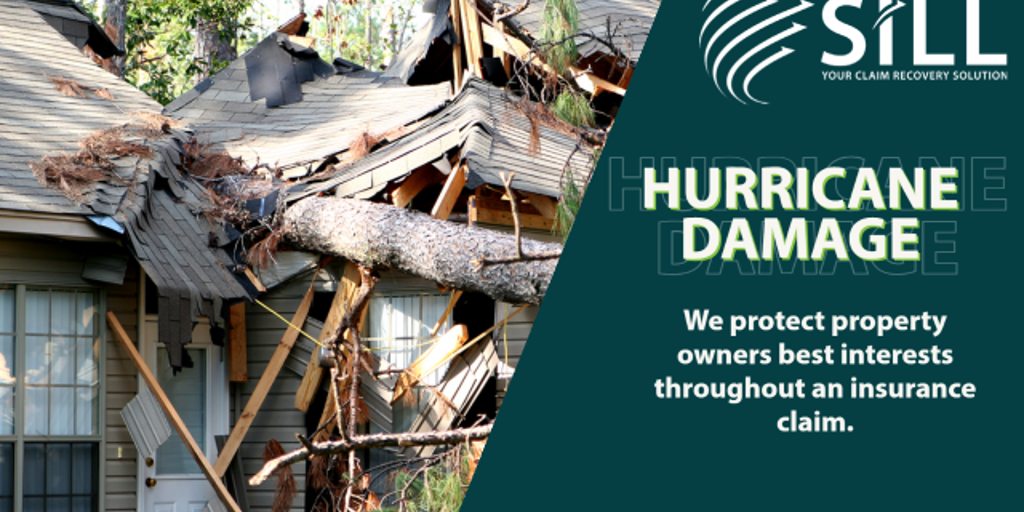 A scathing report published by The Washington Post suggests insurance companies in Florida intentionally reduced property damage claim values by more than 80 percent. It also highlights the importance of understanding who SHOULD be involved in your insurance claim.
The Post's team talked to property owners and five insurance adjusters who oversaw more than 100 claims related to Hurricane Ian.
It is common for insurance companies to hire independent adjusters after a hurricane due to the widespread damage.
The insurance company hires Independent adjusters to inspect damage cases and produce damage estimates. Those estimates are turned in to the insurance company for review. In this report, the Washington Post found several claims that were modified by the insurance company.
The independent insurance adjusters interviewed for this story say the insurance companies DID NOT contact them before the changes were made.
In many cases, the independent adjusters said descriptions of damage and entire line items were removed, resulting in drastic reductions in the claim's value.
One of the most concerning topics in the report comes from a statement made by the American Policyholder Association, a nonprofit insurance watchdog group. The organization claims it has found evidence of "multiple instances of systematic criminal fraud perpetrated to cheat policyholders out of fair insurance claims."
RELATED | Florida homeowners frustrated by insurance claim delays
You can protect yourself by hiring a public adjuster. A public adjuster does not work for the insurance company. A public adjuster is NOT an independent adjuster who your insurance company hires.
A property owner has the right to hire a public adjuster to represent their best interests throughout their claim. A public adjuster can protect you from being victimized by having your settlement intentionally reduced.
When you hire a public adjuster, you will have an insurance claim expert, licensed by the state insurance commission, who can ensure you get what you deserve in your settlement.
RELATED | How to find out what you are entitled to in an insurance claim
Hiring a public adjuster can be critical in your recovery, especially for claims involving a business or very large claims with severe devastation. It is important that you hire a public adjuster with proven experience and the appropriate licensing in your state.
Sill is the most trusted public adjusting firm in North America.
Our clients choose Sill because they want our experienced team of licensed public adjusters, building and contents appraisers, damage experts, and forensic accountants to represent them throughout any property damage insurance claim.
Our company has the staff and the experience to handle even the most significant property claims at apartment complexes, manufacturing facilities, retail centers, and any property.
When you work with Sill, you get the settlement you deserve. We are representing numerous property owners who suffered damage during Hurricane Ian. 
LARGEST HURRICANE CLAIM
In October 2018, Hurricane Michael slammed into Florida, causing extensive damage. A property ownership group called Arbor Properties saw significant damage to three apartment buildings near Panama City, Florida.
More than 850 apartment units suffered varying degrees of wind and water damage.
The loss became one of the most significant hurricane claims in history, with an approximate value of $90,000,000.
Sill's team was there to lead a team of experts through a two-month process to inspect the property damage. Our team also led the negotiations with the lead adjuster for the insurance company. Throughout the process, Sill worked to secure funding so the property owner could focus on their rebuilding efforts.
"Bottom line is that this huge claim was able to get resolved in fairly short order with adequate funding being issued along the way, which allowed us to rebuild quickly. This made the city happy as we are the largest housing source," said Gordon Thames, President of Arbor Properties, Inc.
READ MORE | Arbor Properties Claim
A public adjuster can step in to handle almost every aspect of your claim. This means you can focus on your recovery while we take the burden of your claim.
HOW CAN SILL PUBLIC ADJUSTERS SAVE YOU TIME?
Expertise: Public adjusters have specialized knowledge of insurance claims and know how to navigate the claims process efficiently. This saves policyholders time as they don't have to research and understand the complex claims process.

Handling the claim: A public adjuster takes on the responsibility of handling the entire claims process, including communicating with the insurance company and negotiating a settlement. This frees up time for policyholders, who can focus on other matters.

Processing the claim: Public adjusters have experience processing insurance claims and are familiar with the required documentation and procedures. This saves time compared to policyholders who may not know what is required to process a claim.

Timely resolution: Public adjusters work to resolve claims as quickly as possible and can help speed up the process by providing all necessary information and following up with the insurance company.
By hiring a public adjuster, policyholders can save time and have peace of mind knowing that a professional is handling their insurance claim and fighting for their rights.
You can contact Sill 24/7 by calling 844.650.7455. We have offices throughout North America, which means we can respond to any location within hours.
SOURCE | The Washington Post