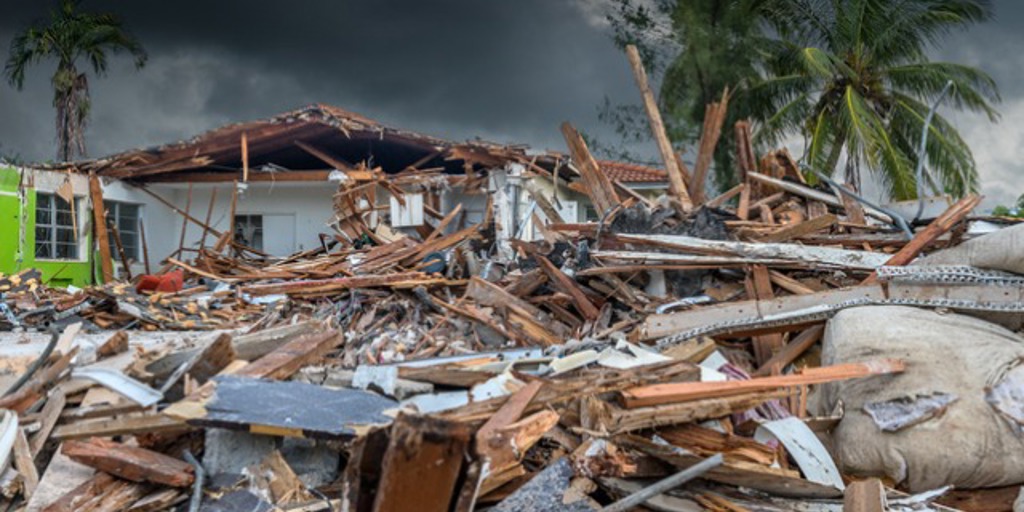 A new initiative aims to modernize building codes for homes and businesses. The upgraded standards are expected to strengthen buildings so they may better withstand hurricanes, wildfires, flooding, and other severe weather events.
Federal officials announced the new initiative on the first day of the Atlantic Hurricane season during a news conference in Miami.
Officials from the Federal Emergency Management Agency, or FEMA, and President Joe Biden's national climate advisor discussed the initiative. According to a recent report by NBC News, updated building codes include a range of smart design and construction methods.
The new building codes would apply to new construction projects and any properties that are rebuilt due to damage.
Experts said extreme weather events are intensifying, so our building standards need to evolve. Deanne Criswell, the Federal Emergency Management Agency administrator, said, "The adoption of hazard resistant building codes saves communities $11 per every $1 invested."
Criswell said a study by the National Institute of Building Science came to that conclusion.
RELATED | Hurricane season begins with two systems near Florida
Weather experts have said they expect another above-average hurricane season. AccuWeather has projected 16 - 20 named storms and 6 - 8 hurricanes. Meteorologists also believe there is a "higher-than-normal" chance that a major hurricane will make landfall in the mainland United States, Puerto Rico, and the U.S. Virgin Islands.
Hurricanes cause extensive damage, and experts say a major hurricane could cause hundreds of billions of dollars if it were to make landfall in a densely populated area.
Most people think of extreme wind when they look at a hurricane, but water and storm surge is the most dangerous part of a storm.
Massive amounts of water are pushed onto land, quickly engulfing anything in its path. 
RELATED | Most dangerous and destructive part of a hurricane
While enhanced building codes may be good for future construction projects, it doesn't help anyone who already has a home or business.
What can you do now to protect your property?
The best thing you can do to protect your property is by reviewing your insurance policy. You need to look for specific coverages, including flood components and wind-driven rain.
In our Hurricane Survival Guide for property owners, we have outlined several advice that could help save your business or help you reach the most successful outcome for your insurance claim.
Check out the guide to find the following:
How to survive an insurance claim
What NOT to do after a hurricane damages your property
How to find out what you are entitled to in an insurance claim
What you SHOULD do after a hurricane damages your property
Challenges you may face with a hurricane insurance claim
Who SHOULD be involved in your hurricane insurance claim
Now that hurricane season is underway; you should familiarize yourself with a public adjuster. If your property is damaged, you will need to file an insurance claim.
Many people are not aware that they have the right to hire a public adjuster to assist them throughout their claim. A public adjuster does not work for the insurance company. They represent the property owner and their best interests throughout the property damage claim.
A hurricane insurance claim can be stressful for anyone who is not an expert in the insurance claim process, especially if the damage is at a commercial or large residential property.
Sill Public Adjusters specialize in large property insurance claims, including major damage claims after a devastating hurricane.
Our disaster response team can respond to any location within hours of the storm. It is a good idea to hire a public adjuster immediately after the storm to have a more successful outcome.
Sill is the leading public adjusting firm in North America, and we help hundreds of property owners to recover from disasters each year.
Here's what we do:
Review your insurance policy
Document your property damage, including all contents
Schedule meetings and handle communication with your insurance company
Settle your claim faster
Hiring Sill means you will get the insurance settlement you deserve.
CALL NOW | 844.650.7455