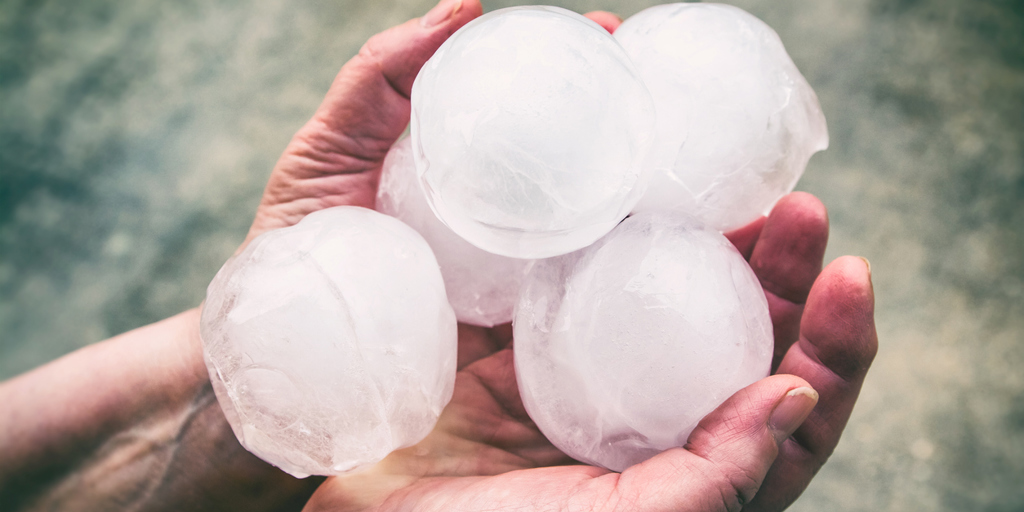 Hail is something that can knock your business offline for several days. Summer storms are charging up throughout the Midwest and Northeast, bringing damaging winds, torrential downpours, and damaging hail.
Just a couple of weeks ago people near Indianapolis saw unusually large hail during a storm. Some reports described the hail as ranging from two inches to the "size of a fist."
Damage from hail this size can be devastating for your business, shattering windows, leaving the building's roof with severe damage, and it may even force you to shut down for several days in order to make repairs.

At Sill, our team specializes in insurance claims to businesses and we have decades of experience in handling insurance claims due to hail.
We have an office in Indianapolis which means we can quickly assist anyone in that region who may be dealing with a commercial property insurance claim.
If you own or operate a business that was affected by recent storms contacting Sill could save you from countless hours of work and several weeks of stress from the burden of processing your insurance claim.
At Sill, we have a team of property damage experts that can inspect the hail damage and generate a complete property damage report and valuation for your insurance company.

We can also review your insurance policy to identify all coverages that will ensure you get the insurance settlement you deserve to get your business up and running again. For many of our clients, working with Sill has helped their business to survive.
Our client, Ray Andel, Owner of Andel Real Estate had this to say about his insurance company, and his experience working with Sill.
"The insurance company is not a friend if you have to file a claim. The most important thing someone in business can do when they are confronted with a disaster is to admit what they don't know and get help in that area. The Sill Company was a lifeline for our business." said Andel.
Here's what we do:
Review your current policy, identify additional coverages
Inspect and document all property damage
Negotiate and communicate with your insurance company so you don't have to
Ensure you receive the settlement amount you deserve in your claim
Settle your claim much fast
Sill also features a business interruption division which may be able to help your recoup any lost revenue due to hail. If your current policy includes this type of coverage our team of accountants can determine the amount of lost revenue and work directly with your insurance provider to potentially assist with payroll continuation for your employees during your business outage.
Hiring Sill means you'll have the leading public adjusting firm in North America on your side throughout the insurance claim process. Read about our commercial property success stories.