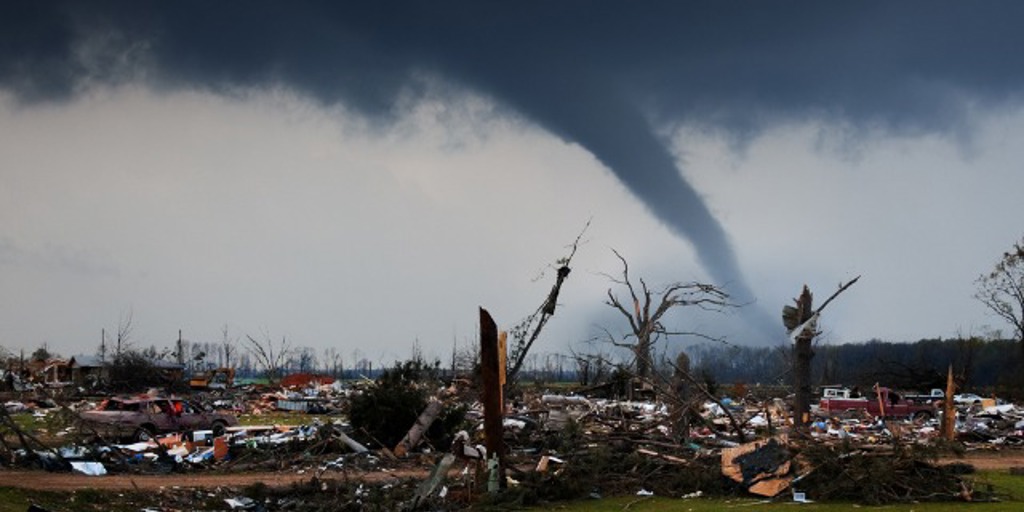 Severe weather tore through multiple states Friday into Saturday, killing 11 and leaving an overwhelming amount of damage.
Arkansas was hit hard Friday afternoon when a significant storm tore through Little Rock. The storm front led to devastation in Tennessee, Indiana, Illinois, and Iowa as it swept across the country.
Drone footage on local news websites shows entire neighborhoods in Indiana left with total destruction. Storm chasers have shared shocking videos and images from a dangerous evening of weather.
Millions remained under severe weather risks into Saturday as the front tracked across the Ohio Valley and Northeast.
DISASTER RESPONSE TEAM
Sill's disaster response team is prepared to assist commercial property owners whose businesses suffered damage during the overnight storms. We are experts when it comes to large-scale insurance claims involving a business.
We've helped our clients with thousands of types of claims, including:
Office buildings, Multi-Family Apartment Buildings
Schools & Government Organizations
Religious Institutions
Restaurants, Retail, and Shopping Complexes
Manufacturing or Warehouse Operations
When you hire Sill public adjusters, we take on the burden of complex and difficult insurance claims so you don't have to. We can handle the entire process, from filing the claim to receiving a settlement check. Our team of licensed insurance experts has the experience to handle even the largest claims exceeding $100,000,000.
DAYTON PHOENIX GROUP TORNADO CLAIM
A tornado caused extensive damage to a massive industrial business in Dayton, Ohio, in May of 2019.
The Dayton Phoenix Group's 600,000-square-foot headquarters suffered extreme damage after an EF4 tornado.
Wind speeds up to 170 miles per hour tore the roof from the building, left manufacturing equipment in ruin, and ultimately turned into the most significant commercial property loss that Sill's public adjusting team has ever been involved with.
Within hours of the incident, Sill's disaster response team met with DPG leaders to discuss their insurance situation. DPG quickly decided to bring Sill in to help them with what was ultimately going to be a massive recovery effort.
"Agreeing to use your services was one of the best decisions we made. The tornado was followed by the wettest June in the history of our city, and the size of our insurance claim grew exponentially. Dayton-Phoenix Group has an extraordinarily dedicated team that knows how to produce heavy industrial equipment, not how to deal with such calamities," said Darryl Patak, Chief Financial Officer, DPG.
Just days after the storm, Sill's team of building damage and contents experts began to inspect every inch of the property carefully. In the days, weeks, and months ahead, Sill compiled thorough documentation for the structural damage that needed repair. (READ MORE)
DEBO GROUP TORNADO CLAIM
A tornado that struck an apartment building in New Castle, Pennsylvania, led to some challenges for the property owners.

The storm tore the roof off the Jefferson Apartments in May of 2021. At first, the Debo Group tried to handle the claim directly with the insurance adjuster who worked for their insurance company. 
"The insurance company pressed hard for us to settle on an unfavorable amount," said Adebo Fafiyebi, Owner of Debo Group, Inc.
Fafiyebi decided to contact Sill, the leading public adjusting firm in North America, for professional help with the property damage claim. Sill's team reviewed the insurance policy to determine all coverages the company was eligible for.
Our team also inspected every inch of the property to put together a thorough proof of loss report that detailed roof and exterior damage, as well as interior water damage caused by the EF1 tornado.
"Your team was invaluable... your knowledge and experience with the insurance industry and claims process enabled us to obtain a very fair settlement on our terms. The level of detail your staff provided for our claim was something we could not have completed internally," said Fafiyebi.
Hiring Sill proved to be invaluable in helping the Debo Group recover from a devastating storm. (READ MORE)
ALLIED FENCE BUILDERS TORNADO DAMAGE
A tornado tore through the Allied Fence Builders property in May of 2019. The EF-4 tornado ripped through the building and left stock and equipment in ruins. The owner called Sill to help settle a problematic insurance claim.
Scott Helton, CEO of Allied Fence Builders, said, "I had no idea where to begin. My main focus was to get my business up and running as soon as I could. We were left with a lot of questions and not very many answers."
When Helton called Sill, our team of public adjusters got to work quickly. Our company specializes in large insurance claims like this that leave business owners dealing with the stress of such a devastating claim.
Sill is the leading public adjusting firm in North America, and we have dedicated teams that can handle different areas of a business claim. We can handle the structural damage claim, the contents, and what's called business interruption.
RELATED | What is a public adjuster?
Sill helped Allied Fence Builder recover first by assessing the damage to their building. Our contents team focused on the damage to inventory and equipment inside the business that was damaged. Finally, our forensic accountants created a loss of revenue report that allowed the company to recoup lost revenue as a result of the storm. (READ MORE)
WHAT TO DO IF YOUR PROPERTY IS DAMAGED BY A TORNADO
Tornadoes are one of the most destructive natural disasters, leaving behind a trail of destruction that can take years to recover from. Your property could be devasted by wind damage.
If a tornado has damaged your home or business, you may wonder how to file a tornado insurance claim and get the compensation you need to repair the damage.
For business owners, Sill recommends you immediately take these 5 actions after a loss:
Make sure your guests and staff are safe
Prevent further damage by containing the results of the disaster
Document the damage by taking photographs and video
Save all receipts for immediate expenses
Hiring a public adjuster means you'll have an expert to guide you through complex insurance claims
Sill works for property owners throughout an insurance claim. Our team will review every aspect of your claim and your existing policy to ensure you get the settlement you deserve.
Our clients receive a much larger claim when they work with Sill, and we can help you to settle much faster. We handle home insurance claims and business insurance claims. We can help our clients understand personal property coverage, living expenses, dwelling coverage, and covered perils.
If you experience property damage, email Sill at info@sill.com or by calling 844-650-SILL.