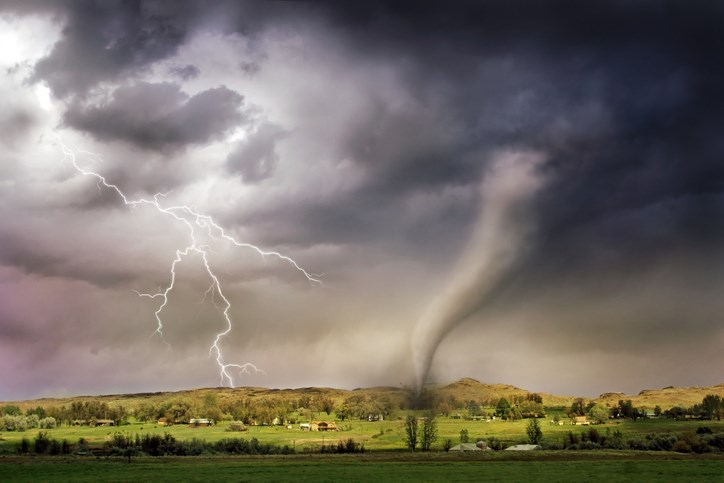 A tornado that struck an apartment building in New Castle, Pennsylvania, led to some challenges for the property owners.

The storm tore the roof off the Jefferson Apartments in May of 2021. At first, the Debo Group tried to handle the claim directly with the insurance adjuster who worked for their insurance company. 
"The insurance company pressed hard for us to settle on an unfavorable amount," said Adebo Fafiyebi, Owner of Debo Group, Inc.
Fafiyebi decided to contact Sill, the leading public adjusting firm in North America, for professional help with the property damage claim. Sill's team reviewed the insurance policy to determine all coverages the company was eligible for.
Our team also inspected every inch of the property to put together a thorough proof of loss report that detailed roof and exterior damage, as well as interior water damage caused by the EF1 tornado.
"Your team was invaluable... your knowledge and experience with the insurance industry and claims process enabled us to obtain a very fair settlement on our terms. The level of detail your staff provided for our claim was something we could not have completed internally," said Fafiyebi.
Hiring Sill proved to be invaluable in helping the Debo Group recover from a devastating storm.
When you hire Sill, you have a team of insurance claims experts representing you throughout your claim. We represent your best interests and negotiate directly with the insurance company to both maximize and reach a fair settlement much faster than you will on your own.
When you hire Sill, you can trust that you will get the insurance settlement you deserve.
Sill has offices throughout the United States and Canada, which means we can respond to any property damage incident within hours. Sill specializes in loss claims at commercial and large residential properties.
If you own a business that has suffered any damage, you should contact Sill right away. Our team is available 24/7 by calling 844.650.SILL.