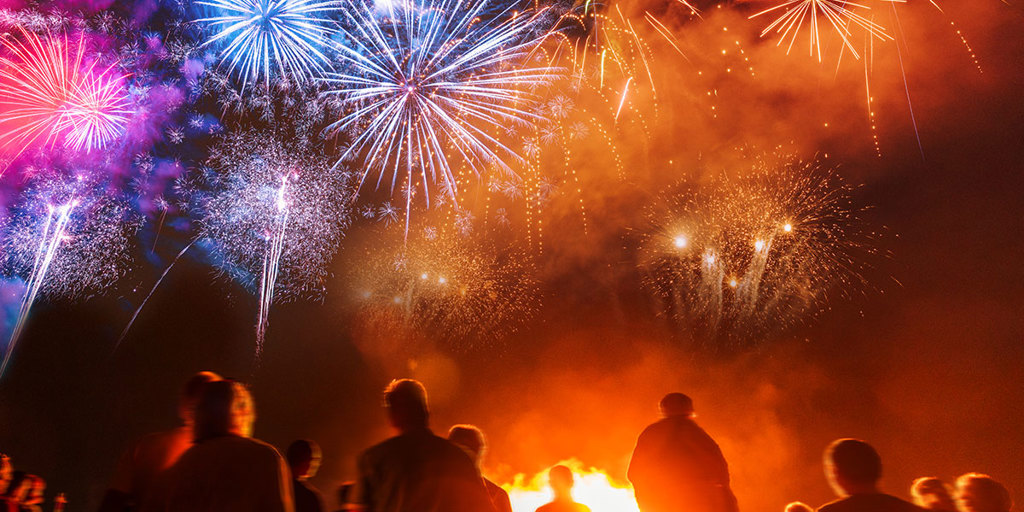 The Fourth of July is typically a time for celebration in the United States, but this year there is growing concern over the potential for fireworks displays to ignite a wildfire in the western states.
Our team at Sill has been sharing updates about the drought situation in more than 75% of the western United States. Weather experts have been cautioning for several weeks now, that the risk for wildfire is especially high right now.
According to KTLA in Los Angeles, fireworks have already caused a handful of small wildfires, including one in Utah and another in central California.
Hot and dry conditions create "the perfect storm" for wildfires to ignite and quickly lead to devastating effects for property owners.
Lawmakers in western cities and states are considering restrictions or outright bans on fireworks, but the risk still remains.
If you find yourself dealing with wildfire damage to your business, or any large residential home you are very likely to need to file a property damage insurance claim.
RELATED | Is your insurance policy ready for a wildfire?

Sill does NOT recommend you try to handle any insurance claim alone. Our company specializes in insurance claims handling, especially in business or large claim situations. In fact, a recent article published by Consumer Reports suggested that all property owners hire a public adjuster when dealing with any type of property damage claim.

An insurance claim can quickly become a long and confusing process that requires you, the property owner, to commit countless hours to filing paperwork, assessing the damage, and submitting the burden of proof reports.
At Sill, our team features licensed public adjusters and insurance policy experts that can step in to handle your claim for you.
QUESTION | What is a public adjuster?
When you hire Sill we can settle your claim much faster than you will on your own, and we can ensure that you get the insurance settlement you deserve.
Here are 5 ways Sill can help wildfire victims:
Find temporary housing for your family
Make sure policy requirements are met
Document your property damage and all contents
Schedule meetings and handle ALL communication with your insurance company
Maximize your claim recovery
Sill is the leading public adjusting firm in North America, with more than 30 office locations. We have an office in Denver, Portland, Oregon, and Seattle which means we can respond to any wildfire within hours. You can contact Sill 24/7 to get immediate help with any insurance claim.