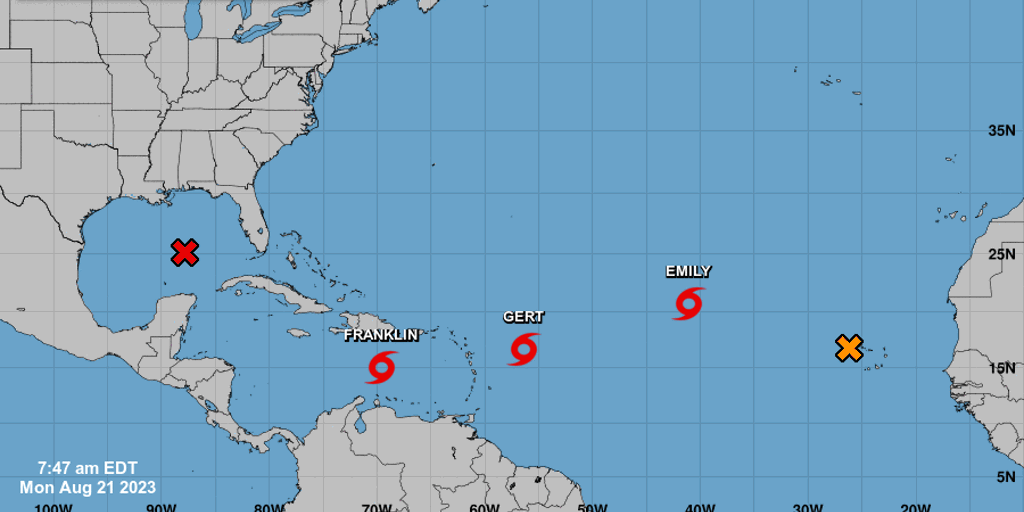 It is peak hurricane season, and the National Hurricane Center is tracking five storm systems in the Atlantic Ocean. Three of those have been named as tropical storms over the weekend.
Anyone who lives in a hurricane-prone region needs to stay informed of the weather situation.
Hurricane winds and water can cause extensive destruction, resulting in a labyrinthine property damage claim process. Navigating this process is often made smoother with the help of a public adjuster. But what role does a public adjuster play, and how can they be of benefit during these trying times?
The Devastation of Hurricanes on Property
Hurricanes, with their fierce winds, heavy rainfall, and the potential for storm surges, can wreak havoc on properties. Whether it's residential homes, commercial properties, or businesses, the damage can range from broken windows and roof damage to severe structural impairments or flooding. Property owners want to ensure they get the necessary coverage to repair and restore their assets. This is where the intricacy of a hurricane insurance claim comes into play.
The Invaluable Assistance of a Public Adjuster
So, what exactly does a public adjuster do? A public adjuster is a professional who represents the policyholder in appraising and negotiating an insurance claim. Unlike the adjuster sent by the insurance company, a public adjuster works exclusively for the insured's benefit, ensuring that claimants receive the maximum amount they're entitled to.
There are several advantages to hiring a public adjuster:
Expertise: Public adjusters are familiar with the insurance industry's ins and outs, from policy language to the nuances of property evaluation. Their proficiency ensures a comprehensive assessment of your property damage claim.
Time-saving: Handling a hurricane insurance claim can be time-consuming, especially if you're unfamiliar with the process. A public adjuster takes on this responsibility, allowing you to focus on recovery.
Maximized Claims: Studies have shown that policyholders using a public adjuster often secure higher settlements than those who don't.
For those looking for additional insights on managing hurricane insurance claims, How to survive a hurricane insurance claim provides a valuable perspective.
Treading with Caution: What Not to Say to Home Insurance Adjusters
While the aid of a public adjuster can be beneficial, policyholders should be cautious during interactions with insurance company adjusters. It's essential to remember that these adjusters work for the insurance company and might not always have your best interests at heart.
Here are some things to avoid saying:
Speculative statements: Refrain from guessing or making speculative remarks about the cause of damage, repair costs, or anything that isn't based on solid evidence.
Admitting to negligence: Never admit fault or suggest that the damage might have resulted from negligence on your part, as this can severely affect your claim.
Providing unofficial estimates: Always wait for professional evaluations before quoting any repair or replacement costs.
A more detailed guide on what steps to avoid after property damage, especially post-hurricane, can be found in What not to do after a storm damages your property.
Property damage resulting from hurricanes can be overwhelming. But with the expertise of a public adjuster, policyholders can navigate the complexities of their hurricane insurance claim more effectively, ensuring they receive the rightful compensation for their losses.
Being informed and understanding both the benefits of a public adjuster and the pitfalls to avoid during the claims process can make a world of difference in post-hurricane recovery.
Sill is the leading public adjusting firm in North America. We have handled hundreds of hurricane claims and have the experience to handle even the largest and most complex property claims.

If your home or business suffers any damage, call Sill 24/7 at 844.650.7455.