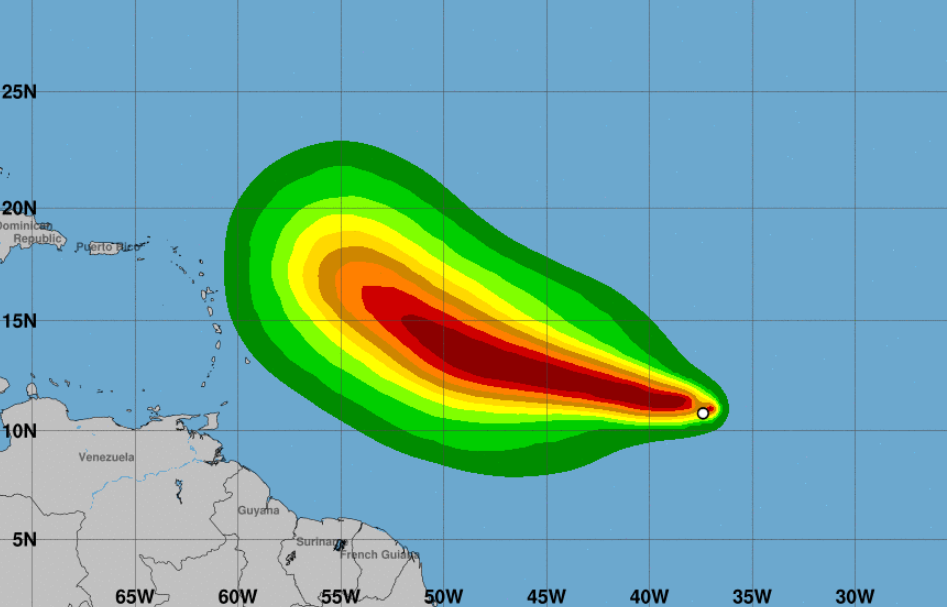 Tropical Storm Sam has formed in the Atlantic, and weather experts say it will develop into a major hurricane by the end of the week.
Thursday morning, Sam became the 18th named storm of the 2021 Atlantic Hurricane Season. It is churning about 1,750 miles east, southeast of the Northern Leeward Islands, with wind speeds of 50 miles per hour.
It is too early to tell if the storm will impact the United States, but anyone living in a hurricane-prone region needs to follow the weather situation. 
RELATED | How to survive a hurricane insurance claim
For business owners, please take a few minutes to visit our Hurricane Survival Guide.
We have put together great advice from our team of insurance policy and property damage experts. There you'll find details about what you should do before and after a storm and what to expect when you file a hurricane damage property claim.
According to FEMA, 25% of businesses never reopen their doors after a disaster. Sill's team of public adjusters can help your business settle an insurance claim much faster than you will on your own.

Our team specializes in business insurance and large residential property claims. We have a disaster response team that can respond to any area impacted by a hurricane.
Hurricane insurance claims can be stressful because your insurance company's resources may be stretched thin as they deal with widespread damage. Your state's insurance commission fully licenses our team, and we understand your state's insurance laws.
RELATED | Challenges you will face with an insurance claim at your business
If your property is damaged, contacting Sill means you'll have an expert on your side throughout the entire claim. We can review your policy to determine all coverages quickly, inspect your property damage, and produce a thorough proof of loss report that your insurance company will require.
Hiring Sill means you can focus on your family or employees while we take on the burden of processing your insurance claim.
Our team will continue to monitor the situation with Tropical Storm Sam, but if you experience any significant property damage you can contact Sill 24/7 by calling 844-650-SILL.