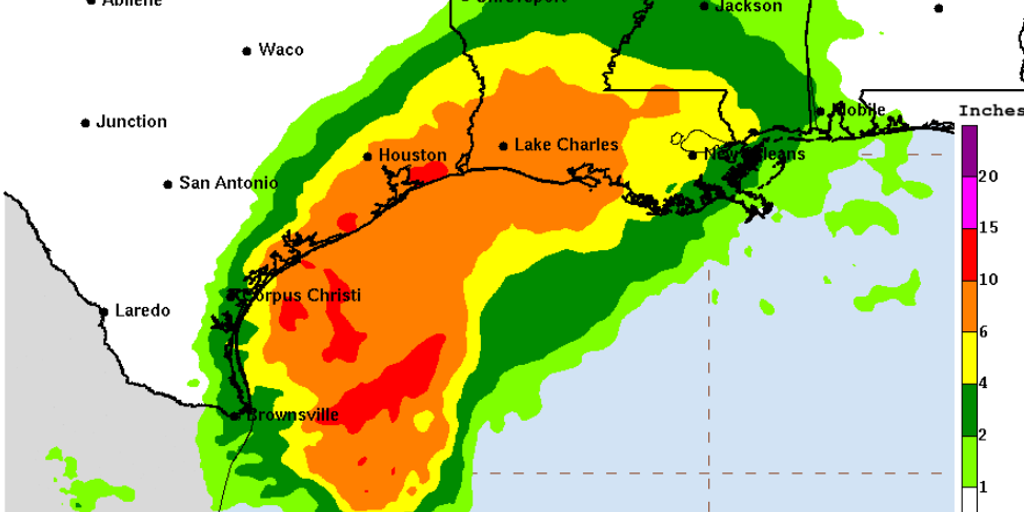 Tropical Storm Nicholas is moving in on the coast of Texas. Heavy rainfall is expected along the coast in Texas and Louisiana over the next two days.
Monday morning, the National Hurricane Center tracked the storm with wind speeds of 60 miles per hour. 
People living along the coast from Brownsville to Corpus Christi and into Houston can expect to feel the storm's effects. Monday afternoon, the storm will move towards Lake Charles, Louisiana. 

That area was hit hard by Hurricane Laura last year. 
This weekend marked the midway point for the hurricane season in the Atlantic. Business and homeowners who live in areas prone to hurricanes need to watch the tropics as multiple systems are being tracked this week.
If a hurricane causes damage to your business, we have prepared a complete survival guide. FEMA says 25% of companies struck by a disaster never reopen their doors. Sill is a company dedicated to helping business owners and large residential homeowners to recover from disasters.
We are the leading public adjusting firm in North America, and we specialize in hurricane damage claims.
RELATED:
A public adjuster works for the property owner in an insurance claim. We do not work for an insurance company. We can help you by handling each step of the insurance claim and offering expert advice to ensure you get the settlement you deserve.

We have a team of insurance policy and building damage experts who handle hundreds of insurance claims each year. When you work with Sill, we can review your policy to determine all coverages you are eligible for. 

We will also thoroughly inspect your damage and put together a detailed proof of loss report that your insurance company will require.
We have successfully settled large property damage claims with almost every insurance company in the industry. That means we can resolve your claim much faster than you will on your own.
If your property suffers any type of damage, you can contact Sill 24/7. Our team of dedicated public adjusters can respond anywhere within hours.
SOURCE: National Hurricane Center