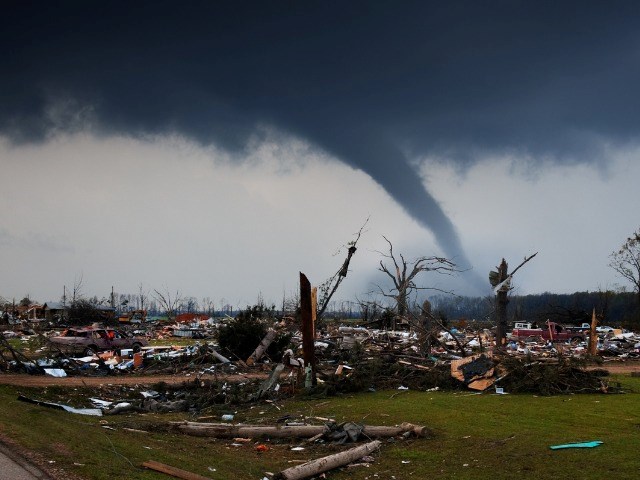 A tornado tore through southern Ohio earlier this week, injuring two people and leaving multiple buildings with damage.
The National Weather Service has confirmed that an EF-2 tornado, with wind speeds of 130 mph, touched down in Goshen Wednesday afternoon.
According to FoxWeather.com, the tornado damaged an insurance agency, a fire station, more than 150 homes, and both the high school and middle school.
Emergency responders say the tornadoes formed quickly, leaving little time for any warning from tornado sirens in the area.
Tornadoes are sudden, and they can leave behind a trail of destruction. Property owners in the affected area may need to file an insurance claim.
Most property owners are unaware they have the right to get professional help with their insurance claims. A public adjuster can provide expert guidance throughout your claim, ensuring you get the best possible outcome.
RELATED | What is a public adjuster?
A public adjuster does not work for the insurance company; they represent the property owners and their best interests during an insurance claim. 
Property insurance claims can turn into long and stressful ordeals. Once you file a claim, your insurance company will require immediate action to prevent further damage to your property.
You will also have to produce a detailed proof of loss report that accurately records all damage to your building and the contents within your home or business.
You have the right to hire an expert to help you with this process. A public adjuster is an expert and insurance claims handling who can take the burden off your shoulders.
Consumer Reports recommends hiring a public adjuster to handle any property damage claim.
Anyone living in southern Ohio affected by recent storms can call Sill Public Adjusters. Sill is North America's leading public adjusting firm, and our headquarters are in Cleveland.
Our disaster response team has been in southern Ohio since the storms hit. They are talking to property owners who may need help with their recovery efforts.
Here's what we do:
Review current insurance policy, identify all coverage limits
Inspect your property damage, assess and document all value
Handle all communication with the insurance company
Ensure your insurance company gives you the coverage you deserve
Settle your claim much faster and for a more significant amount
Sill has been in business for more than 90 years, and we help hundreds of property owners each year. Our team specializes in large, high-value residential and business insurance claims.
Sill is one of only a few public adjusting firms that also features a team of forensic accountants that can help business owners with a business interruption claim.
Business interruption claims involve loss of revenue, continued payroll to protect your employees, and temporary workspace support that could save your business from closing permanently.
A tornado caused extensive damage to a massive industrial business in Dayton, Ohio, in May of 2019.
The Dayton Phoenix Group's 600,000-square-foot headquarters suffered extreme damage after an EF4 tornado.
Wind speeds up to 170 miles per hour tore the roof from the building, left manufacturing equipment in ruin, and ultimately turned into the most significant commercial property loss that Sill's public adjusting team has ever been involved with.
Within hours of the incident, Sill's disaster response team met with DPG leaders to discuss their insurance situation. DPG quickly decided to bring Sill in to help them with what was ultimately going to be a massive recovery effort.
"Agreeing to use your services was one of the best decisions we made. The tornado was followed by the wettest June in the history of our city, and the size of our insurance claim grew exponentially. Dayton-Phoenix Group has an extraordinarily dedicated team that knows how to produce heavy industrial equipment, not how to deal with such calamities," said Darryl Patak, Chief Financial Officer, DPG.
LEARN MORE | Dayton Phoenix Group recovery
If the recent storms damaged your property, you can contact Sill 24/7 by calling 844.650.7455.