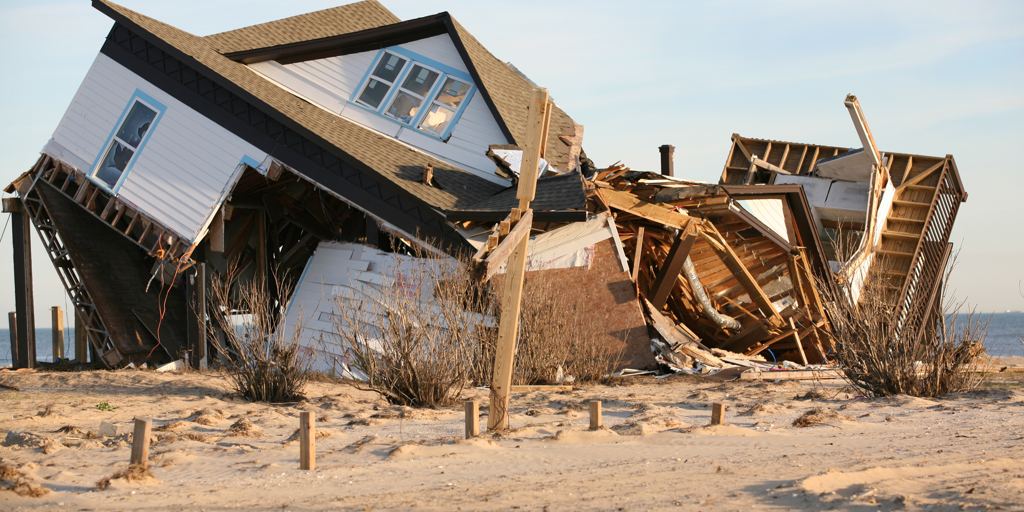 A recent study done by AccuWeather Meteorologists reveals that hurricanes are growing strong. Weather experts analyzed data from recent storms and found that systems that do gain hurricane strength are becoming stronger and more powerful.
In the report they say warm water and more moisture in the air is what is causing storms to increase in intensity. Hurricanes are devastating for property owners, especially with hurricanes that reach a Category 3, 4, or 5 designation.
2020 was a record setting year for the most named storms, with more than 30 tropical systems named in the Atlantic. 2017 proved to be the costliest year as far as damage as Hurricanes Harvey, Maria, and Irma all made landfall as Category 4 storms. These three storms combined led to a staggering $283.6 billion in damage.
STUDY: Top 15 regions at risk for hurricane damage in 2021
According to the National Oceanic and Atmospheric Administration, or NOAA,  2005 Hurricane Katrina caused $172.5 billion in damage after slamming into New Orleans. This proved to be the costliest hurricane in history for the United States.
Sill is the leading public adjusting firm in North America with more than 30 office locations. Our disaster response teams in Delray Beach, Orlando, Houston, and Atlanta specialize in hurricane damage claims.
For property owners, especially commercial and large residential properties, you don't have to take on the burden of handling a complex and stressful insurance claim by yourself. Your insurance provider will have a team that will respond to your claim, but they have the insurance company's best interest in mind.
WHAT IS A PUBLIC ADJUSTER?
Hire Sill to get help, and level the playing field. When you work with Sill our team of insurance and property damage experts will guarantee that you get the insurance settlement you deserve, and speed up the process to settle and get you on the road to recovery much faster.
Here's what Sill Public Adjusters will do for you:
Review your insurance policy
Document your property damage and all contents
Schedule meetings and handle ALL communication with your insurance company
Finalize your settlement faster
Hiring Sill means you'll have an insurance expert on your side throughout the complicated insurance claims process.
NO CLAIM IS TOO LARGE
Sill is the most experienced public adjusting company in the industry, meaning we have earned the trust and respect of hundreds of clients each year.
In 2018 Hurricane Michael caused more than $90 million in damage to apartment complexes owned by Arbor Properties. It was a devastating storm that left almost 850 units with varying degrees of damage.
Sill stepped in to document the damage, work with the insurance company to determine the loss value, and allowed the property owners to focus on their rebuilding efforts.
RELATED: Above average hurricane season predicted for 2021
With our help the property owner was able to receive settlement installments that helped them to rebuild much faster.
This ended up being one of the largest insurance claims in history that a public adjuster had worked on. With Sill, you can trust that you are working with the most experienced property damage experts.
June 1st is the start of the upcoming Atlantic Hurricane Season and Sill will be monitoring the weather, ready to respond to any area that may be impacted. If you experience any type of damage contact our team 24/7 by emailing info@sill.com, or by calling 800-524-0006.