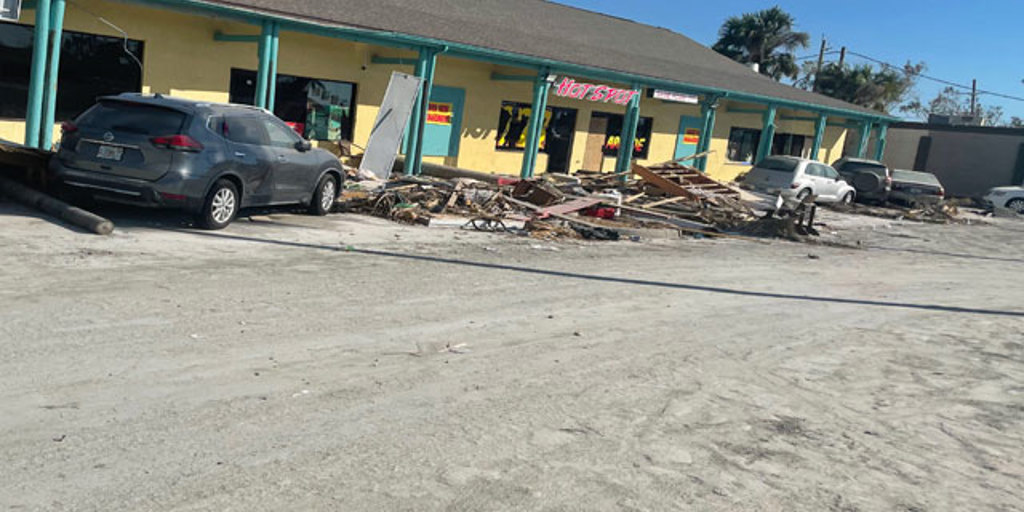 A recent report says that 335,000 insurance claims have been filed in Florida since Hurricane Ian swept across the state.

Current loss estimates are at $2.8 billion, but experts say that could balloon to $40 billion.
Hurricane Ian slammed into southwest Florida last week, bringing a devastating storm surge and powerful winds close to Category 5 strength.

People in Fort Myers Beach, Sanibel Island, and Captiva Island were among the hardest hit.
Hurricane Ian left a trail of destruction as it tracked northeast across the state. 
Tragically, more than 100 people have lost their life due to the storm. Our thoughts are with everyone who has been affected.

Our disaster response team is in Florida, working with property owners to help them pick up the pieces.

We specialize in hurricane insurance claims, so we can help expedite your claim if you contact us.
Given the devastation in Florida, many property owners may feel overwhelmed. You should know you have the right to hire a Public Adjuster to get professional help to settle your claim.
When you hire a public adjuster, we can take on the burden of handling claim documentation and keep your insurance company on task to make sure they meet necessary deadlines.
CHALLENGES YOU WILL FACE
Filing an insurance claim for your business can quickly become a long and stressful ordeal. If the damage was caused by a hurricane that caused widespread damage, that only makes it worse.
First, your insurance provider may deal with numerous claims, so their resources may be stretched thin. It could mean you will have adjusters coming in from out of state that may not be familiar with hurricane claims.
In some cases, your insurance company may start to rotate adjusters assigned to your claim; this can lead to confusion or prolong the process as each new adjuster brought in has to get up to speed. (LEARN MORE)
WHO SHOULD BE INVOLVED WITH YOUR CLAIM?
After a storm, knowing who should be involved in an insurance claim is vital.
Our clients turn to Sill because we are North America's most trusted public adjusting firm. If you work with us, we can guide you through each step of a property damage claim. Because we handle hundreds of claims each year, we know what needs to be done and who should be involved.

You should expect to work with your agent as well as an adjuster from your insurance company. Most likely, you will have a mitigation company to limit further damage and help clean up the initial damage.

A contractor will be necessary for any rebuilding or restoration efforts.
Most importantly, you will want a public adjuster there working for you. Public adjusters are the ONLY ones who can be brought in during an insurance claim that has a responsibility to protect your interests. (LEARN MORE)
WHAT IS A PUBLIC ADJUSTER?
A public claims adjuster is a professional licensed by each state's insurance department. We protect the public by serving as an advocate for the policyholder against their own insurance company throughout a property damage claim process.
While your insurance company may have been friendly and easy to work with when selecting your coverage, they overnight become your adversary once you have filed a claim. Your insurance company employs adjusters to ensure that their interests are protected. When you hire a public adjuster, your best interests are protected.
The Sill team has advocated for its business and homeowner clients for over 90 years to ensure that your rights are protected and that you maximize your claim recovery.
CONTACT US 24/7
We are available anytime by phone. You can call us for a free no-obligation review of your situation. Our team of experts can review your insurance policy, inspect your damage, and quickly determine a plan of action.
CALL NOW: 844.650.7455
SOURCE | News4Jax