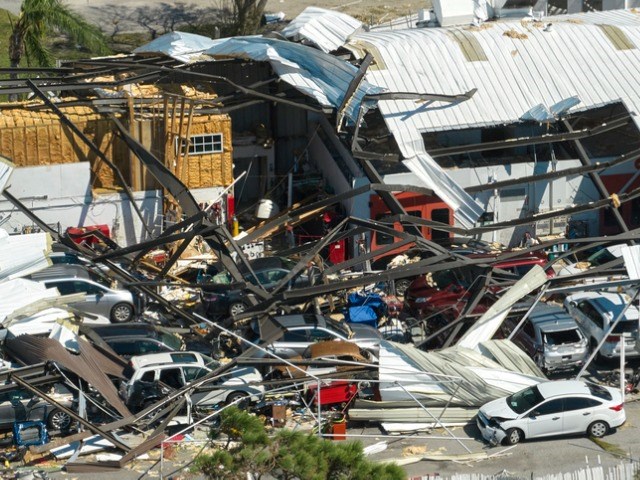 It is time to hire a public adjuster.
It's been more than a month since Hurricane Ian slammed into southwest Florida, and a new report from the National Insurance Crime Bureau says more than 470-thousand claims have been filed.
More than 272-thousand of those claims are for property damage to homes or businesses. The rest are auto claims.
Our disaster response team is in southwest Florida, working with dozens of property owners to help with their recovery efforts.
Our team is expediting the insurance claim process by taking on the burden of producing the necessary documentation for a claim. We have experts in building and content damage, insurance policy and coverage issues, and a team of forensic accountants that can help business owners through a business interruption claim.
Sill is the leading public adjusting firm in North America, and our team has the experience to handle substantial claims at high-value properties.
We specialize in commercial property claims for condo associations, bars, restaurants, and any other type of business. Our team can lead your insurance claim, directly negotiate with your insurance provider, and ensure you get what you are entitled to in your settlement.
Hiring a public adjuster gives you the best opportunity for a more successful outcome to your claim. It would help if you worked with the right public adjuster, though.
The insurance commission in Florida licenses our team. Since we have been in business for over 90 years, we have the experience to take on even the most complex claims involving hurricane damage.
We can also create a recovery plan, which includes bringing in the right help for restoration needs, identifying temporary housing if you are displaced, and we can settle any disputes that may come up with your insurance provider.
Be careful that you do not hire a public adjuster who is not licensed, or that does not have the experience to handle your claim. Hiring Sill will level the playing field with your insurance company and give you the most experienced public adjusting team.
We represent your best interest throughout the claim, and you get the settlement you deserve.
CHALLENGES YOU WILL FACE
Filing an insurance claim for your business can quickly become a long and stressful ordeal. If the damage was caused by a hurricane that caused widespread damage, that only makes it worse.
First, your insurance provider may deal with numerous claims, so their resources may be stretched thin. It could mean you will have adjusters coming in from out of state that may not be familiar with hurricane claims.
In some cases, your insurance company may start to rotate adjusters assigned to your claim; this can lead to confusion or prolong the process as each new adjuster brought in has to get up to speed. (LEARN MORE)
WHO SHOULD BE INVOLVED WITH YOUR CLAIM?
After a storm, knowing who should be involved in an insurance claim is vital.
Our clients turn to Sill because we are North America's most trusted public adjusting firm. If you work with us, we can guide you through each step of a property damage claim. Because we handle hundreds of claims each year, we know what needs to be done and who should be involved.

You should expect to work with your agent as well as an adjuster from your insurance company. You will likely have a mitigation company to limit further damage and help clean up the initial damage.

A contractor will be necessary for any rebuilding or restoration efforts.
Most importantly, you will want a public adjuster there working for you. Public adjusters are the ONLY ones who can be brought in during an insurance claim that has a responsibility to protect your interests. (LEARN MORE)
AVAILABLE 24/7
We are available 24/7 by calling 844.650.7455. You can contact us immediately for a free, no-obligation inspection of your property damage and a review of your insurance policy. We can quickly determine if hiring a public adjuster is in your best interest.