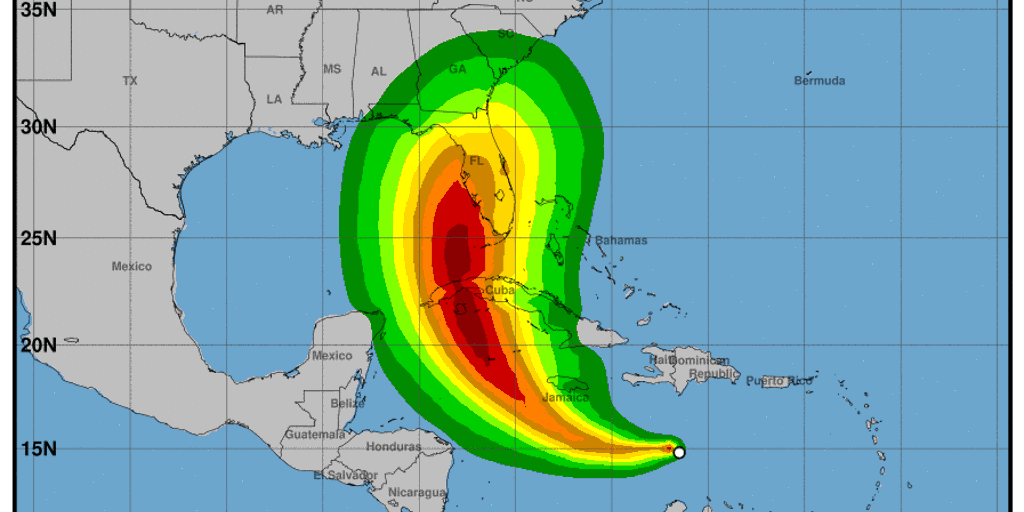 Tropical Storm Ian has formed in the Caribbean, and most forecast models say the storm will develop into a hurricane by Monday. Right now, storm tracking models show that the storm could impact parts of southwest Florida sometime next week.
Anyone who lives in Fort Myers, Naples, should be on alert. Your property may be at risk, so reviewing our Hurricane Insurance Claim Survival Guide is a good idea.
Sill is the leading public adjusting firm in North America, and our disaster response team will deploy to any affected region within hours of the storm.
DID YOU KNOW?

According to FEMA, 25% of businesses fail to reopen after a disaster strikes.
With our help, business owners can expedite their recovery process by getting professional help with an insurance claim. Insurance claims after a hurricane can be complicated, as your insurance provider may be overwhelmed with numerous claims.
Our team of experts understands critical deadlines that must be met to reach a more successful outcome for the insurance claim. A public adjuster does not work for the insurance company; we represent you, the property owners, and your best interests.
We can take on the burden of producing a detailed proof of loss report, which your insurance company will require. Our team can review your policy to identify all coverages you are entitled to; we can also carefully inspect all damage and ensure nothing is missed.
Here's what we do:
Review your insurance policy
Document your property damage, including all contents
Schedule meetings and handle communication with your insurance company
Settle your claim faster
Hiring Sill means you will get the insurance settlement you deserve.
BUSINESS INTERRUPTION CLAIMS
Sill is one of only a few public adjusting firms that also features a team of forensic accountants. We can handle business interruption claims as well.
Business interruption is a type of coverage that is critical for your business. It is a type of coverage that protects your company against the loss of revenue you may face after a hurricane or any other kind of disaster.
Our team has helped hundreds of business owners like you recoup those funds, and it has proven critical in helping those businesses survive.
Business interruption claims can be very complex and stressful. That's why we highly recommend you call Sill to get help in filing this sort of claim. (LEARN MORE)
CHALLENGES YOU MAY FACE
Filing an insurance claim for your business can quickly become a long and stressful ordeal. If the damage was caused by a hurricane that caused widespread damage, that only makes it worse.
First, your insurance provider may deal with numerous claims, so their resources may be stretched thin. It could mean you will have adjusters coming in from out of state that may not be familiar with hurricane claims.
In some cases, your insurance company may start to rotate adjusters assigned to your claim; this can lead to confusion or prolong the process as each new adjuster brought in has to get up to speed.
Currently, spiking materials costs are also causing issues, as insurance companies may not account for those increases when considering your replacement costs. (LEARN MORE)
AVAILABLE 24/7
Sill's team of public adjusters is available 24/7. We have offices throughout North America, including several in hurricane-prone regions. If your home or business is damaged and you need to file an insurance claim, you can call us immediately at 844.650.7455.
If you call Sill, we can meet you at your property for a free, no-obligation review of your insurance policy and damage inspection. Our clients settle their claims much faster than they would on their own. When you hire Sill, you get the settlement you deserve.