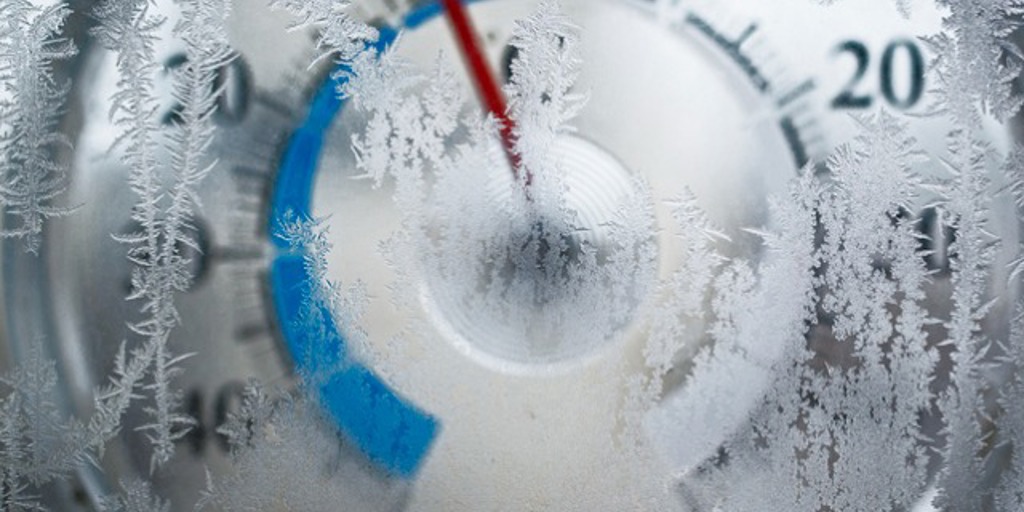 Arctic air is expected to move across the northern states, bringing sub-zero temperatures and potentially dangerous wind chills.
Weather experts say temperatures will be 20 to 30 degrees below average in the northern plains and the Midwest. This means your property may be at risk of frozen and ruptured water pipes, which can lead to significant water damage.
Our team at Sill has been talking with property owners throughout the country who were left with damage when frigid temperatures moved in last month. We have noticed a significant increase in property owners who have reached out to us, seeking help with their insurance claims.
We anticipate seeing more cases of water damage due to frozen pipes as this latest wave of frigid temperatures tracks its way across the country.
In the South, millions will start the week with a blast of snow and ice. This will come from another storm system stretching from Texas to the Tennessee Valley into parts of Ohio. Ice and heavy snow may also put your property at risk.
If your property is damaged due to winter weather, you will likely need to file an insurance claim. If the damage is significant, this can become a long and stressful ordeal, especially if you are displaced or your business cannot operate due to the damage.
You should be aware that you have the right to get professional help from a public adjuster. A public adjuster does not work for the insurance company; the property owner hires them to oversee or handle every aspect of your claim. 
RELATED | What is a public adjuster?
Sill Public Adjusters is the leading public adjusting firm in the industry, and we represent hundreds of property owners each year throughout North America.
Our team of experts can take on the burden of creating a detailed proof of loss report, so you don't have to. We specialize in handling significant, high-value claims situations that may become complicated for anyone not experienced in the insurance claim process. 
Here are 5 things to do before you file a claim:
Create a list of all property damage
Take plenty of pictures and video 
Get your insurance policy number and your agent's contact information
Be prepared to explain the cause of the damage
Call a public adjuster to get professional help with your claim
You'll need to act quickly to get your claim started to get the most successful outcome. Calling a public adjuster is one way to ensure your claim goes as smoothly as possible.
RELATED | Do you have the right insurance coverage?
Water damage from frozen pipes is not the only type of damage you may see. 
Heavy snow buildup can lead to ice dams. Snow melts during the day, then refreezes overnight as temperatures drop. This can lead to ice working its way under shingles.
If left unnoticed, the water can get into your attic, which may cause damage to ceilings, walls, and other contents.
The National Weather Service has come up with a few suggestions to help property owners avoid damage.

Here are a few tips to help prevent ice dams:
Clean leaves, sticks, and debris from gutters and downspouts
Keep snow on your roof to a minimum; use roof rakes if necessary
Clear snow and icicles from gutters and downspouts all winter
Evaluate insulation and ventilation in your attic
This advice doesn't guarantee you won't see any ice buildup, but you can do everything possible to prevent damage to your home or business.
If you experience any property damage due to ice buildup, you can get help with your insurance claim from Sill, the leading public adjusting firm in the country.
Sill is available 24/7 by calling 844.650.7455.
We have offices throughout North America, which means we can respond to any location within hours.
SOURCE | Weather.com