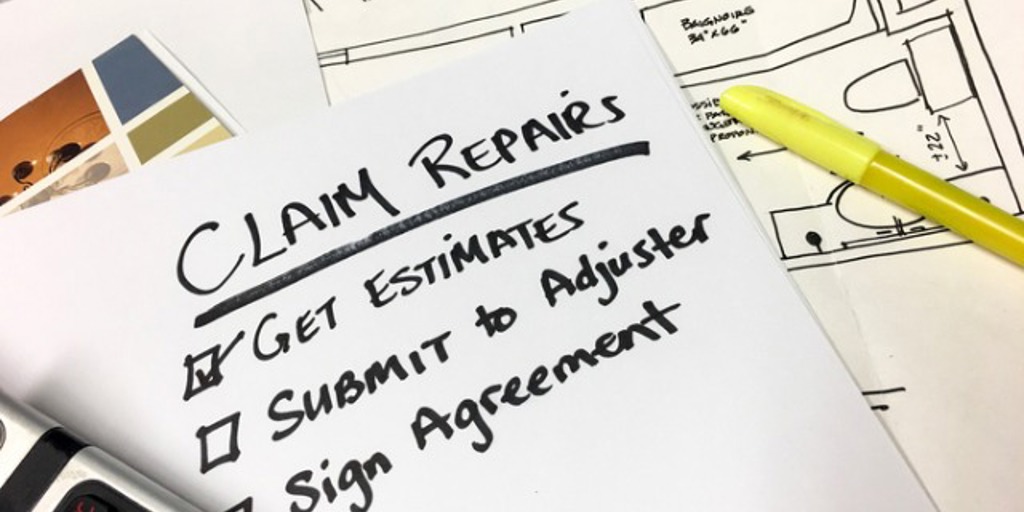 Filing an insurance claim can lead to a stressful situation for home or business owners. Most property owners are not aware that they have the right to hire a public adjuster to take over the claim management, which will lead to a more successful outcome.
A property owner needs to understand what to expect when filing a property damage claim. 
Typically once you submit your insurance claim, your insurance company will send one of their adjusters to inspect the property, review the damage, and ask you questions about what caused it.

They will also ask you about your property's condition before the damage occurred. You will be able to provide estimates from your research about the cost of repairing any damage. This will become part of a proof of loss document that will be required for your claim.
You should note that the adjuster works for the insurance company. 
If you hire a public adjuster, you will have an expert in insurance claim management who will be able to produce the proof of loss documentation for you. A detailed proof of loss report that was generated by a public adjuster will speed up the entire process.
What happens next?
Once your claim is submitted, another group from your insurance company will review the details. The claim is reviewed, and after consideration, the insurance company may issue a settlement to fix or replace your damage.
When a public adjuster is involved with your claim, you have an insurance expert on your side that will protect your best interests. If there are any disagreements about the value of the settlement, a public adjuster can negotiate directly with the insurance company.
A public adjuster can navigate any disputes and work on your behalf to reach a more successful outcome.
How are settlements paid?
While each claim is unique, the insurance company may issue a check to the property owner and the mortgage service or lender. Most mortgage agreements require this to protect the interest of the lender.
Some portion of the settlement may also be paid before repair work begins so you can hire a contractor. It is critical that you check for proper licenses and insurance. Also, NEVER pay a contractor up front. 
RELATED | Challenges you may face during an insurance claim
Having an experienced public adjuster working with you means your claim will be settled much faster than if you handled the claim on your own. You will also get the settlement you deserve.
How long does it take?
Several factors determine how long it takes to settle a property damage insurance claim. The Consumer Finance Protection Bureau says the following items will affect the timeline.
Extent of the damage
Length of time before an adjuster arrives
Whether there are any disputes on the value of the compensation for damages
State laws may have specific deadlines to meet throughout the claim process
Your state's insurance department or insurance commissioner can provide additional information to help you understand those deadlines.
It isn't too late if you have reached this point and are not working with a public adjuster. You may still call a public adjuster to get help negotiating the value of your settlement.
Find a public adjuster.
If you are dealing with an insurance claim and you want to get help from a public adjuster, you must find one that is licensed and a firm that has the experience to handle your claim. Sill Public Adjusters is the leading public adjusting firm in North America.

We have offices throughout the United States and Canada, which means we can respond to any location within hours. 
Sill specializes in large commercial property claims to manufacturing facilities, farms, apartment units, government buildings, or schools. We have the experience to handle any damage claim to any building.
We also have a team of experts who can handle large residential property claims. The process can be complex for more significant claims, so hiring a public adjuster is the best way to reach a more successful outcome.
Sill is one of only a few public adjusting firms that features a building damage team, a contents team, and forensic accountants who can work on business interruption coverage claims.
RELATED | What is a business interruption claim?
Sill has a team of licensed insurance adjusters who can handle property claims in almost 50 states. If you have experienced any damage, you can contact us 24/7 by calling 844.650.7455.
SOURCE | Consumer Financial Protection Bureau