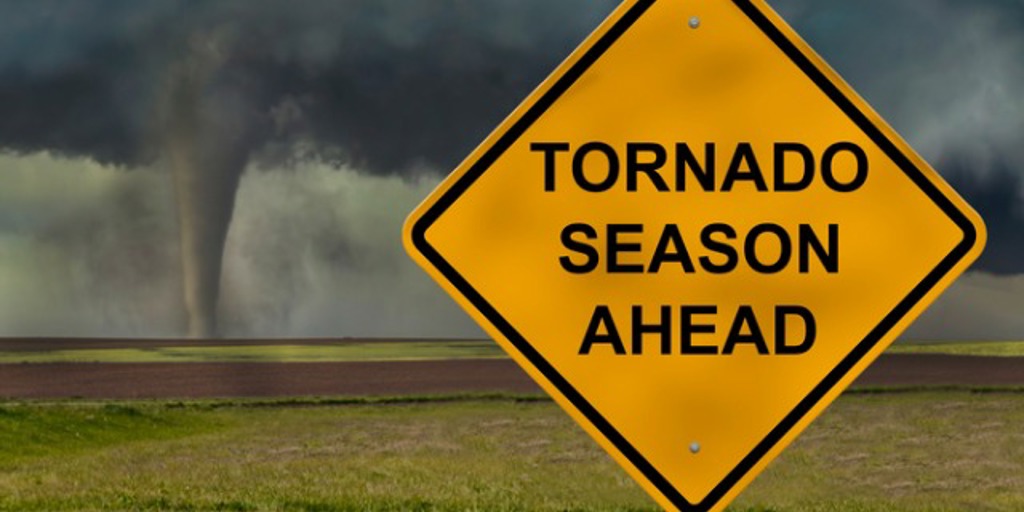 Severe weather continues to impact the region of the United States that spans from northern Texas through the central states and into the Midwest.
A recent article published by WRTV in Indianapolis says it is now peak tornado season for central Indiana. That means your property is at risk from strong winds, hail, heavy rain, and tornado activity.
The National Weather Service has confirmed 14 tornadoes in Indiana in 2022. Historically, June is the month with the highest frequency of tornadoes.
The WRTV article says that most tornadoes in the state have wind speeds of less than 112 miles per hour, but that's still powerful enough to cause damage to your home or business.
You will likely need to file an insurance claim if a tornado strikes your property. Tornadoes can tear through siding, roofs, walls, and anything inside your structure. This can lead to devastating results.
Most property owners are unaware they have the right to hire an insurance claim management expert to assist with their claims. Tornado insurance claims can be long and stressful ordeals for anyone who is not an expert on insurance policy terms, building damage assessment, or contents inventory appraisal. 
Hiring an expert could save you thousands of dollars and countless hours of work.
A public adjuster is an insurance claims expert that your state's insurance commission licenses. A public adjuster is the only one who can advocate for the property owner's best interest in an insurance claim.
A public adjuster does not work for the insurance company; the property owner can hire them to manage the insurance claim process from beginning to end.
Hiring the right public adjuster can be one of the most important decisions you can make after a disaster. You will want to work with a public adjuster with the experience to handle every aspect of your claim, especially if you are filing commercial property or a significant home insurance damage claim.
Sill Public Adjusters is the leading public adjusting firm in North America. Our team of experts specializes in substantial insurance claims. We have handled multi-million dollar insurance claims to homes, manufacturing centers, retail, apartment communities, schools, and other government facilities.
PROPERTY DAMAGE? | Contact Sill Public Adjusters now
Our disaster response team can travel to any location within hours of a storm.
The first few hours are critical to a successful insurance claim settlement since there are several vital deadlines that the property owner and the insurance company must meet.
If you contact Sill immediately after a storm, we can get started to ensure you meet the deadlines and get your claim processed immediately.
Sill has offices throughout North America, including one in Indianapolis. Our team of insurance experts helps hundreds of property owners each year.
We are one of only a few public adjusting firms that feature building and contents damage experts and a dedicated team of forensic accountants that can help business owners who need to file a business interruption claim.
RELATED | Why you should choose Sill
A business interruption claim could be the key to your business surviving any disaster. Due to mounting expenses, many companies are forced to close their doors permanently after a disaster.
Business interruption claims can help you recover lost revenue and continue payroll for employees, and our team can help your business find temporary operating space to assist with your recovery.
Sill represented the Dayton Phoenix Group after a massive tornado tore through their 600,000-square-foot manufacturing facility in May 2019.
The recovery process took more than three years to complete. Still, throughout the ordeal, DPG continued to pay their employees without disruption, and they didn't have to lay off any workforce.
DPG was able to rebuild its business from the ground up. Along the way, they took the opportunity to build for their future, becoming more efficient with their building layout and inventory control.
"From day one, our effort was to SAVE OUR JOBS!! With the help of Mike Hickle, Don Dragony, Chris Jensen, Tom Radel, and their support team, we were successful in our endeavor. We had no idea how difficult dealing with our insurance company would be. We relied heavily on your team's expertise throughout the process," said Darryl Patak, Chief Financial Officer, DPG.
RELATED | Dayton Phoenix Group recovery
As tornado season continues across the Midwest, you must know that you have the right to hire a public adjuster to get help with your insurance claim. You don't have to take on the insurance company alone.
When your hire Sill, you get the insurance settlement you deserve. We will expedite the entire claim process, meaning you will recover much faster.
Our team is available 24/7 by calling 844.650.7455.
SOURCE | WRTV.com