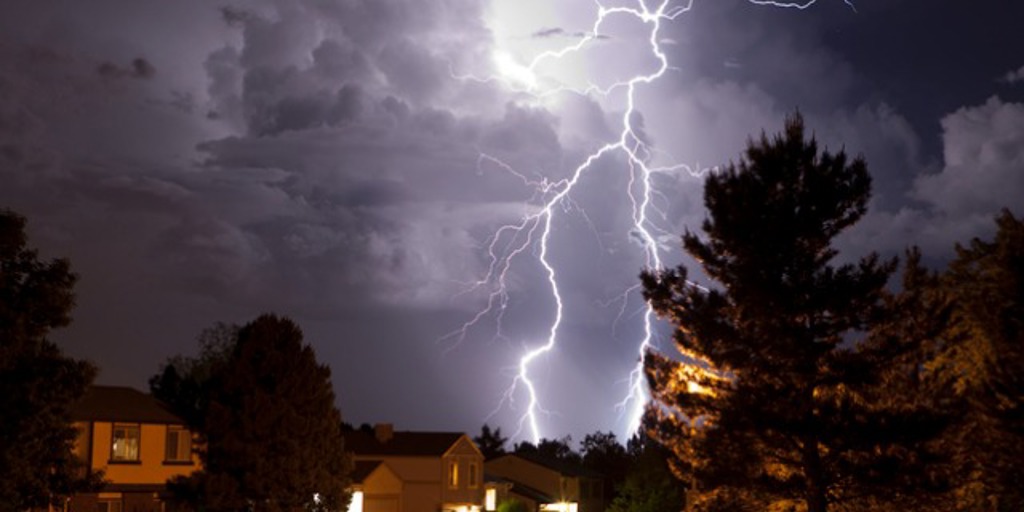 A recent report by the Insurance Information Institute says lightning strikes caused $1.3 billion in damage across the United States in 2021.
Triple-I compiled national insurance claims data to reach these findings. Homeowners submitted 60,851 insurance claims due to lightning strikes.

Lightning strikes are hazardous, as they often ignite fires or cause severe damage to major appliances and other household electronics.
The report goes on to break down the states with the most lightning damage claims and the state with the highest insurance claim payouts.
Florida is where thunderstorms happen the most frequently, so it is no surprise that it tops the list with more than 5,300 total claims files. In California, homeowners filed just over 3,300 claims, but the average cost per claim came in at $154,574.
For homeowners, a lightning strike could turn into a problematic insurance claim. A standard homeowners policy covers fire damage that was ignited by fire. Some homeowner policies have additional coverage for power surges that result from a lightning strike.
If you find yourself dealing with a property damage insurance claim, it is a good idea to get professional help with an insurance claim. Many homeowners do not know they have the right to hire a public adjuster.
A public adjuster does NOT work for the insurance company. They represent the property owner throughout an insurance claim.
Your state's insurance commission licenses a public adjuster, and they can take on the burden of each aspect of filing your claim, so you don't have to. 
Owning a high-value home or business can lead to a long and complicated insurance claim process. Hiring a public adjuster means you will have an insurance claim expert working for you that will help you reach a more successful outcome.
RELATED | What to consider before you file an insurance claim
Sill Public Adjusters represent hundreds of homeowners each year, and we specialize in high-value property claims.
Here's what we do:
Review your insurance policy
Document your property damage and all contents
Handle ALL communication with your insurance company
Finalize your settlement faster
Hiring Sill means you'll have an insurance expert on your side throughout the complicated insurance claims process and get the settlement you deserve.
If your property is damaged, you can save countless hours of work and thousands of dollars by hiring Sill's team of public adjusters. We have offices throughout North America, which means we can respond to any location within hours.

We are available 24/7 by calling 844.650.7455.
SOURCE | Insurance Information Institute