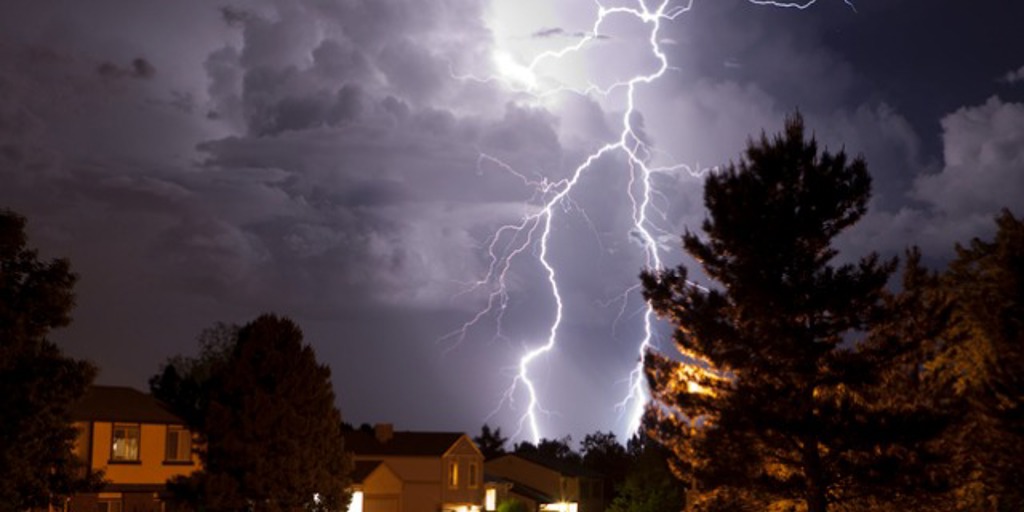 As Spring approaches, so does thunderstorm season for much of the country. Thunderstorms can bring destructive wind, hail, and heavy rain that can put your property at risk.
The National Weather Service has a few suggestions to help you limit storm damage and protect your co-workers or family. 
First, be sure to survey the area around your property. Clear away tree branches that may pose a risk. If you know a storm is approaching, you should secure any loose objects, close windows or doors, and move any valuable belongings indoors.
RELATED | Is your insurance policy prepared for a disaster?
Second, protect yourselves by creating a plan. Identify an emergency meeting place. Pick a safe room in the basement or an interior room away from windows. It would be best if you practice a safety plan, especially at a place of business.
Once the storm clears, you will need to inspect your property to look for damage. Protect yourself from power lines, and take extra caution inside a damaged building.
If you find significant damage, you will need to file an insurance claim. Most people are not aware that they have the right to get professional help from a public adjuster. A public adjuster works for the property owner in an insurance claim.
You and your insurance company must meet critical deadlines immediately after a storm. If these deadlines are not met, it can lead to difficulties with your claim.

Consumer Reports recommends hiring a public adjuster to ensure a more successful outcome to any insurance claim.
RELATED | What is a public adjuster?
Sill is the leading public adjusting firm in North America; we have the experience to handle significant loss situations.
When you hire Sill, here's what we do:
Review current insurance policy, identify all coverage limits
Inspect your property damage, assess and document all value
Handle all communication with the insurance company
Ensure your insurance company gives you the coverage you deserve
Settle your claim much faster and for a more significant amount
Your state insurance commission licenses our team. Sill has been in business for more than 90 years, and we help hundreds of property owners each year. We have successfully negotiated insurance claims with almost every insurance provider in the industry.
Hiring Sill means you will have an advocate representing your best interest throughout the insurance claim. We will expedite your claim and ensure you get the settlement you deserve.

If you experience any property damage, you can contact Sill right away by calling 844.650.SILL.
SOURCE | Weather.gov