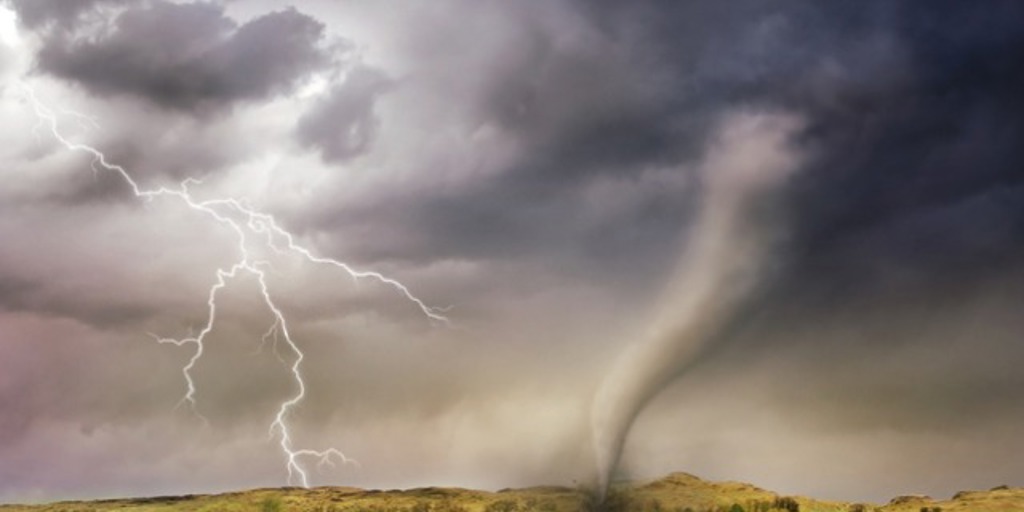 People in Texas, Oklahoma, and Arkansas are dealing with the aftermath of a tornado outbreak that happened Friday afternoon.
The National Weather Service confirmed eight tornadoes, two of which were EF-3 twisters with wind speeds of 160 miles per hour.
The storm killed two people, and dozens of homes and businesses were damaged. People who live in the area were surveying the damage left behind over the weekend.
Tornadoes are violent storms that leave a path of destruction in their wake. You might need to file a property damage claim if your home or business is damaged. You should know that you have the right to get professional assistance with your claim.
Hiring a public adjuster can help ease the burden of processing a claim, allowing you to focus on your family and recovery.
RELATED | What is a public adjuster?
Sill is the leading public adjusting firm in North America, and we have the experience to handle tornado claims at large commercial and high-value residential properties. If the storms damaged your property, you should call Sill immediately to get help with your claim.
We are a trusted resource for property owners who need help with difficult and stressful insurance claims due to a tornado. 

Here's what we do:
Review your insurance policy
Document your property damage and all contents
Handle ALL communication with your insurance company
Finalize your settlement faster
Hiring Sill means you'll have an insurance expert on your side throughout the complicated claims process.
SILL SUCCESS STORY
A tornado caused extensive damage to a massive industrial business in Dayton, Ohio, in May of 2019.
The Dayton Phoenix Group's 600,000 square foot headquarters suffered extreme damage after an EF4 tornado.
Wind speeds up to 170 miles per hour tore the roof from the building, left manufacturing equipment in ruin, and ultimately turned into the most significant commercial property loss that Sill's public adjusting team has ever been involved with.
Within hours of the incident, Sill's disaster response team met with DPG leaders to discuss their insurance situation. DPG quickly decided to bring Sill in to help them with what was ultimately going to be a massive recovery effort.
"Agreeing to use your services was one of the best decisions we made. The tornado was followed by the wettest June in the history of our city, and the size of our insurance claim grew exponentially. Dayton-Phoenix Group has an extraordinarily dedicated team that knows how to produce heavy industrial equipment, not how to deal with such calamities," said Darryl Patak, Chief Financial Officer, DPG.
Just days after the storm, Sill's team of building damage and contents experts began to inspect every inch of the property carefully. In the days, weeks, and months ahead, Sill compiled thorough documentation for the structural damage that needed repair.
Sill carefully negotiated terms with the insurance provider to establish a temporary workspace, some of which was in an offsite facility.
Our contents team itemized every piece of inventory, from parts to completed products, that were ready to ship to customers when the storm hit.
Given the size of the property and the amount of devastation, this process took several months to complete.
AVAILABLE 24/7
Our team of insurance policy, building damage, and content experts are available 24/7. You can get your claim started by calling 844.650.7455.