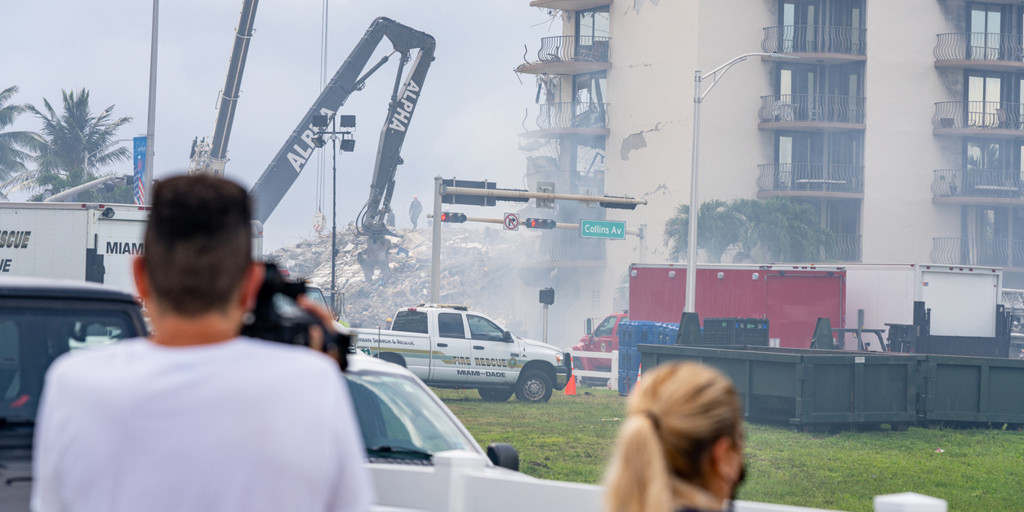 The recent condo collapse in Florida is adding to concerns over the insurance market in Florida. A recent article published by The New York Times posed the question "how long will Florida's cost be insurable?"
The collapse had caused insurance companies to threaten to cut off coverage to older buildings that have not passed mandatory safety inspections. While the exact cause of the collapse is not yet known, the report indicates that some experts are considering whether or not climate change contributed to the deterioration of the Surfside building.
In Florida insurance companies have also been losing money for several years as more frequent hurricanes continue to batter the region.
Property owners in Florida are seeing sharp insurance rate hikes as loss claims explode. According to Tampa Bay Times 56 insurance companies combined for a whopping $1.57 billion in underwriting losses.
For business and homeowners in Florida you are going to want expert help if you find yourself dealing with any type of damage. 
Sill is the leading public adjusting firm in North America and we have offices in Orlando and Delray Beach. Our team of property damage and insurance policy experts are there to assist with any property damage claim, and we can ensure that you get the insurance settlement you deserve.
Recent changes to insurance law in the state can make it difficult for property owners to know when to file a claim, what might be covered as far as damage, and exactly which coverages you are entitled to during a loss.
Here's what we do:
Review your insurance policy
Document your property damage and all contents
Schedule meetings and handle ALL communication with your insurance company
Finalize your settlement faster
As the insurance market will continue to be even more volatile in Florida keep Sill in mind, especially as another very active hurricane season is predicted for 2021. If you own a business or a large residential home that experiences any type of property damage you can contact Sill 24/7 for expert help with your entire claim.