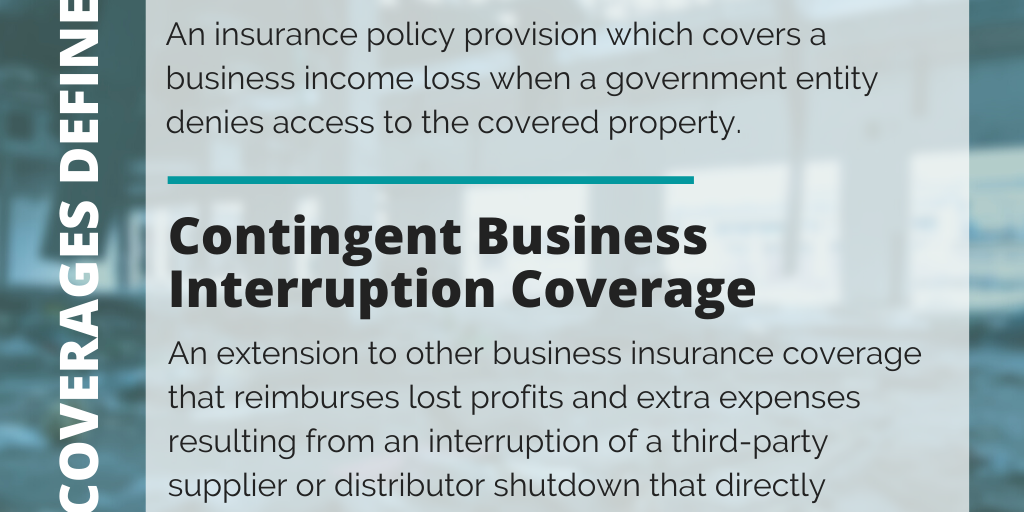 My email inbox fills up too quickly each day with inquiries from clients and former clients concerning whether they have Business Interruption coverage for the economic losses that they are currently incurring as a result of the COVID-19 pandemic.
That is NOT a simple "yes" or "no" answer.
To begin with, insurance is a "grey" area and difficult coverage issues like this even stray further from "black and white" answers. Whether a business will have Business Interruption coverage for their economic losses as a result of the coronavirus will depend on:
The language of their policy
The endorsements and/or exclusions in their policy
The specific facts of the claim
Nevertheless, we are encouraging all of our clients which are incurring economic losses and which also have Business Interruption coverage with no so-called "Virus Exclusion" in their policies to make very general claims based upon the Business Interruption (or Civil Authority or Contingent Business Interruption) coverage, as the case(s) may be. Then sit back and see what response they get from their carrier. We together can react better once we know their carrier's position.
That said, clients are also asking us what documentation they need to do and when to support their claim for economic loss under their Business Interruption coverage. Simply answered: Begin the documentation process NOW! Keep track of the exact date that you decreased and/or suspended operations and why there was a change such as governmental order, existence of coronavirus in your plant or contraction of coronavirus by an employee or employees.
Then, using your forecasted revenues and expenses as a baseline, track and record the following:
Track any and all changes in company policy.
Keep all correspondence with customers/tenants reflecting any reduction in their income/rents, etc., as a result of the virus.
Keep records of any and all extra expenses especially additional costs incurred in excess of normal operating expenses that a business incurs to continue operations.
All of this information will be absolutely necessary to support your claim for economic loss once we leap the coverage hurdle for your COVID-19 business income claim.
Sill is among the leading public insurance claims adjusters in North America. The company has nine decades of experience helping commercial policyholders both understand their specific coverage and then obtain the maximum amount due for their loss. The Business Interruption team at Sill focuses entirely on the special situations which result in business interruption claims. Our team is here to help you understand your coverage and maximize your claim recovery. Contact our team today or for more information regarding your coverage and for a free policy review for coverage due to losses resulting from COVID-19.
If you are looking for additional information on COVID-19 and coverage here are two other blogs we recommend. The first blog covers the application of commercial property insurance to COVID-19 claims and the second blog covers current legislation changes in some states.