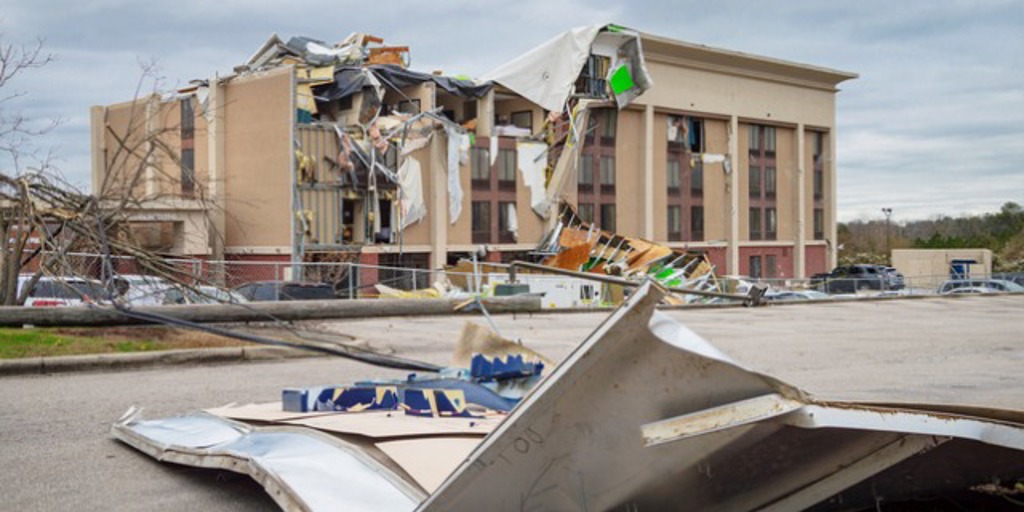 Tornadoes are natural disasters that can cause immense damage to property and human life. The United States has seen some of the most destructive tornadoes in history, causing billions of dollars in property damage.
The United States experiences an average of 1,200 tornadoes per year, with most occurring in "Tornado Alley," which includes parts of Texas, Oklahoma, Kansas, Nebraska, South Dakota, and North Dakota. The peak tornado season is from March to June, with May being the deadliest month.
However, tornadoes can occur at any time of the year and in any state.
The most destructive tornadoes are those with wind speeds of EF4 or EF5, which can reach over 200 miles per hour. These tornadoes can cause catastrophic damage, destroying everything in their path, including homes, businesses, and even entire towns.
The top 5 costliest tornadoes by property damage in the United States are:
Joplin, Missouri - May 22, 2011: This EF5 tornado caused $2.8 billion in property damage and killed 161 people.

Tuscaloosa, Alabama - April 27, 2011: This EF4 tornado caused $2.45 billion in property damage and killed 64 people.

Moore, Oklahoma - May 20, 2013: This EF5 tornado caused $2 billion in property damage and killed 24 people.

Hackleburg, Alabama - April 27, 2011: This EF5 tornado caused $1.5 billion in property damage and killed 72 people.

Joplin, Missouri - May 8, 2008: This EF5 tornado caused $1.4 billion in property damage and killed 162 people.
These tornadoes serve as a reminder of the devastating impact these storms can have on communities. While tornadoes cannot be prevented, there are steps that individuals and communities can take to prepare for them. This includes having a plan in place, creating an emergency kit, and staying informed about weather conditions.
While tornadoes cannot be prevented, individuals and communities can take steps to prepare for them and minimize their impact.
Here are steps you can take to protect your property. Here are some tips:
Create a plan: Develop an emergency plan for your family or employees that includes a designated safe area and evacuation route.

Secure loose items: Secure loose items outside that could become flying debris, such as lawn furniture, bicycles, or trash cans.

Reinforce your home or business: Consider reinforcing your home or business by installing impact-resistant windows or shutters, and reinforcing garage doors.

Install a safe room: Consider installing a safe room that meets FEMA criteria. This can provide a safe space to shelter during a tornado.

Keep an emergency kit: Keep an emergency kit in your safe area that includes water, non-perishable food, a first-aid kit, and a battery-operated radio.

Stay informed: Stay informed about severe weather conditions by monitoring local weather reports and alerts.

Practice tornado drills: Conduct regular tornado drills so that everyone knows what to do in case of an emergency.
Remember that the best way to protect yourself and your property from a tornado is to take action before it strikes. By planning ahead and taking preventive measures, you can minimize the impact of a tornado on your home or business.
SEVERE WEATHER EXPECTED
Severe weather is expected across several states later this week. Weather experts say a line of powerful storms could affect an area from Texas and Louisiana in the south to the Midwest states of Iowa, Illinois, and Indiana.
The most significant threat will be Friday further south and Friday evening as the system moves north. This spring storm comes just days after a deadly tornado killed at least 23 people in Mississippi last weekend. (READ MORE)
WHAT TO DO IF A TORNADO DAMAGES YOUR HOME OR BUSINESS
Most people will call their insurance company after suffering some type of property loss, but did you know you have the right to get help with your property insurance claim?
Sill is the leading public adjusting firm in North America, and we have been helping property owners to recover from disasters for more than 90 years. 
For business owners, Sill recommends you immediately take these 5 actions after a loss:
Make sure your guests and staff are safe
Prevent further damage by containing the results of the disaster
Document the damage by taking photographs and video
Save all receipts for immediate expenses
Hire an expert public adjuster to guide you through complex insurance claims
Sill works for property owners throughout an insurance claim. Our team will review every aspect of your claim and your existing policy to ensure you get the settlement you deserve.
If you do experience any type of property damage just contact Sill by emailing info@sill.com or by calling 844-650-SILL.
We have offices throughout the United States, with licensed professionals ready to get started with your claim today.