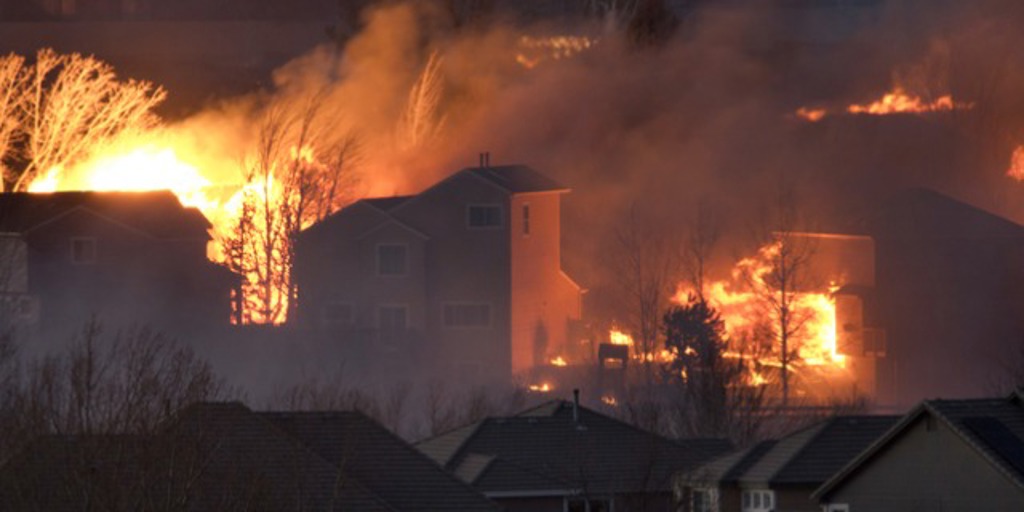 According to the National Center for Environmental Information, wildfires have burned more than 1.9 million acres across the United States.
28,000 wildfires have ignited this year, which is well above the yearly average. A higher frequency of wildfires means having a plan to protect your family and property is more critical than ever.
A wildfire can be devastating, leaving homes and businesses destroyed across a wide area. According to the First Street Foundation Foundation, 72 million U.S. homes are at risk from wildfires.
If you live in an area prone to wildfires, there are a few steps to take to protect yourself.
Insurance Policy
First, review your insurance policy. You should know that a standard insurance policy will cover wildfire damage. You will also have coverage that will reimburse you for additional living expenses if you need to live elsewhere temporarily.
It would help if you spoke to your insurance agent about whether you have replacement cost or actual cost value. Actual cost reimburses you for the value of your destroyed property minus depreciation.
Replacement cost coverage pays you to replace your belongings with new or similar items. A policy limit would be set, so you should ensure that your limits are adequate.
Business Owners
If you own a business or commercial property you should have business insurance, which includes business interruption coverage. If your business is damaged and unusable, business insurance will allow you to recoup any lost revenue.
Prepare your property
You can take steps to prepare your property. It will help if you use fire-resistant materials when you make any renovations or updates. An outdoor hose that is long enough to reach the entire property could also help you limit the damage.

You should also maintain your landscape to clear your property of any debris like leaves that may catch fire.
Safety Plan
The most important piece of advice is to have an evacuation plan for your family. Wildfires can spread rapidly so it is important to know the evacuation routes. You should even drive the route in advance to familiarize yourself.
What to do if your property is damaged?
If your home or business is damaged during a wildfire you will likely need to file an insurance claim. An insurance claim involves extensive paperwork. You will need to file the claim to report the damage, prepare a proof of loss report, and work with your insurance company's adjuster.
The best way to protect yourself is to hire a public adjuster. A public adjuster does not work for the insurance company, they represent the property owner throughout a claim.
A public adjuster can handle every aspect of an insurance claim for you so you don't have to. 
Top Public Adjusting Firm?
Sill is the leading public adjuster firm in North America. We have a team of insurance policy, property, and appraisal experts who can step in to provide expert guidance throughout any claim.
We also have a team of forensic accountants who can handle business interruption claims. Sill has been in business for more than 90 years, and we represent hundreds of property owners each year.
We have the experience to handle large claims at apartment complexes, manufacturing centers, government buildings, and large residential claims.

When you hire Sill you have a licensed insurance expert working for you to speed up your settlement. When you work with us you get the insurance settlement you deserve.
When to call a public adjuster?
It is a good idea to contact a public adjuster immediately after your property has been damaged. If you contact a public adjuster early in the process we can meet with your adjuster at your property.

Sill has offices throughout the country which means we can respond to any location within hours. You can contact Sill 24/7 by calling 844.650.7455.
SOURCE | Forbes.com