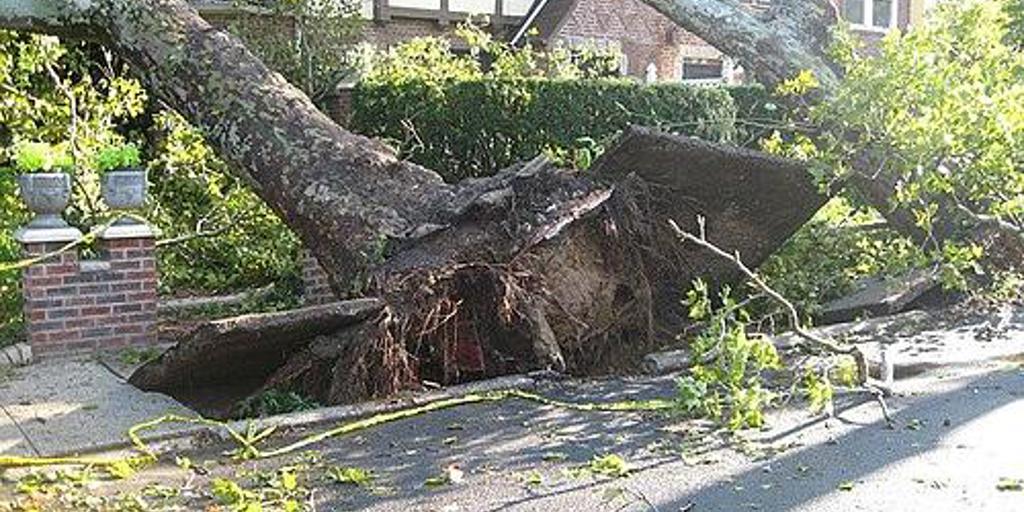 Strong winds have left thousands without power in parts of Ohio. A weather system moved in during overnight hours knocking down trees, and many will wake up to damage left by wind gusts of up to 60 miles per hour.
Northeast Ohio and the Cleveland region were most impacted as the system moved through bringing much cooler air with it.
According to Fox 8 News, a local Cleveland news station, more than 47,000 people are left without power.
Wind storms can bring significant damage to your home or business, meaning you may need to file an insurance claim.
Here's what you should look for after a windstorm:
Damage to siding or windows
Roof damage, missing shingles, flashing or drip edges
Significant damage caused by fallen trees
Electrical lines that may be a fire hazard
If you discover significant property damage after a windstorm your first step will be to file an insurance claim. Many are not aware that you have the right to get professional assistant to process your claim from an independent public adjuster. Here at Sill, we have the most trusted and experienced team of public adjusters in North America.
Sill has been in business for more than 90 years, and we have more than 30 offices throughout the United States and one in Canada.
Sill can help any business owner or homeowner dealing with a large property insurance claim. Our team of experts handles hundreds of claims each year, helping our clients to settle their claim faster, and for a much larger amount from their insurance company.
Sill represents the property owners throughout an insurance claim, meaning you'll have an advocate representing your best interests. When Sill steps in we take the burden of processing complicated insurance claim paperwork off your shoulders, and give you the chance to focus on repairing your property.
For business owners who hire Sill, we can work with your insurance company to recoup lost revenue caused by storm damage, and we may be able to negotiate some early settlement payments which could help you continue payroll for employees.
Sill has successfully negotiated even the toughest claims with the largest insurance providers in the world. Our business has grown to be the most trusted independent public adjusting firm in the industry.
Sill's headquarters are in Cleveland and our team is available 24/7. Get your claim process started with the support of Sill by calling 800-524-0006.