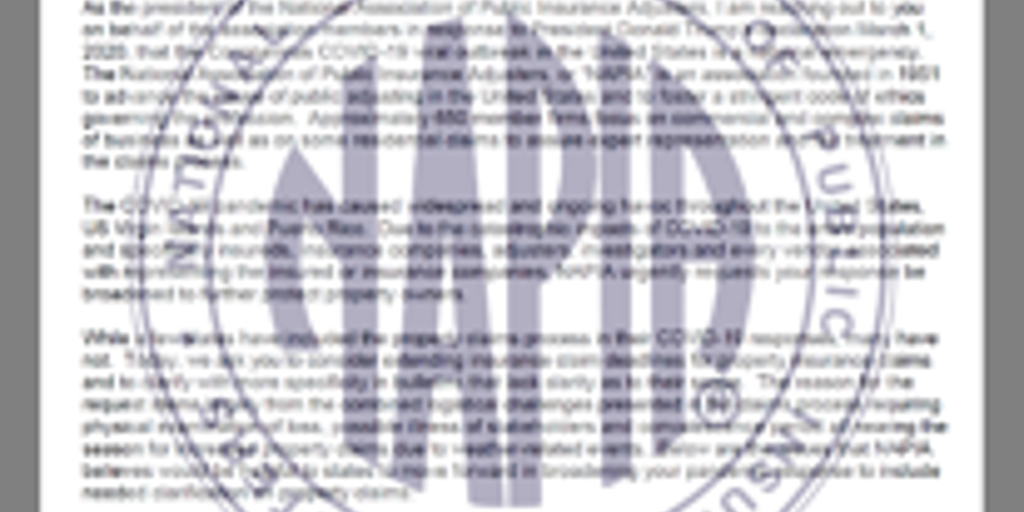 As President of NAPIA, I along with other leadership recently submitted a letter to the state insurance commissioners in an effort to strongly urge changes be made to protect insured who have suffered a financial loss due to the coronavirus. I believe that "in these uncertain times, public insurance adjusters are stepping up to protect insureds."  
The Commissioners were asked to reconsider challenging the deadlines facing insureds including deadlines dealing with sworn statements required for a proof of loss, replacement costs, construction restrictions, and more. There are some insurers that have stepped up by voluntarily extending deadlines.  There are many more states that will need to make changes in order for business and the economy in their respective states to recover from these losses.
To read the full letter that was submitted to states across the United States click on the link below. For more information about your coverage as it relates to COVID-19 and coverage please contact us today.