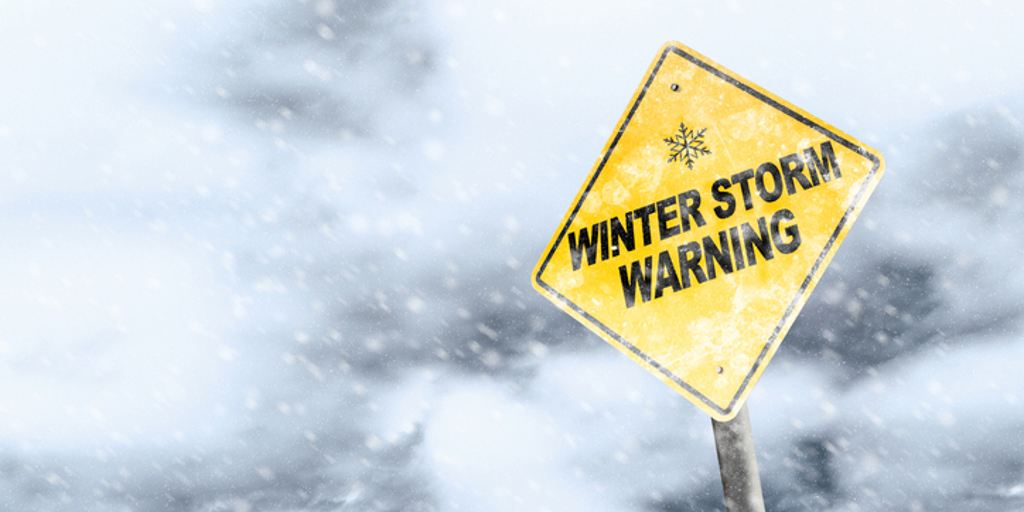 Property owners need to watch the weather situation as a significant winter storm will impact substantial portions of the country.
Weather experts project ice, freezing rain, and heavy snowfall from the Southern Rockies to the Plains, Midwest, and Northeast.
The National Weather Service has issued winter storm watches already for parts of Kansas, Missouri, and Indiana beginning Tuesday.
What you need to know.
Winter weather means an increased risk of fire, or damage from heavy snow, ice backup, frozen pipes, and bitter cold.
Before the storm, take a moment to inspect your property. Be sure that your gutters and downspouts are clear of debris. If you use electric heaters, be sure to operate them safely to limit fire risk.
If you use a fireplace or woodstove, make sure your chimney has been cleaned recently.
The National Fire Protection Association says December, January, and February are peak months for fires caused by heating sources. 
FREE DOWNLOAD | Fire Smart Safety Tips
Even when you do your best to prevent fires or damage from freezing pipes, disasters happen. If your home or business is damaged, you can call Sill Public Adjusters to get professional help to settle your insurance claim.
An insurance claim can be incredibly complex and difficult to handle unless you are an expert in property damage assessment and insurance policy. Hiring Sill gives you access to a team of licensed insurance claims professionals who represent your best interests throughout the claim.

We do not work for the insurance company; we work for you, the property owner.
Here's what we do:
Review your insurance policy
Document your property damage and all contents
Schedule meetings and handle all communication with your insurance company
Finalize your settlement faster
A public adjuster will get the insurance settlement you deserve. Sill is the leading public adjusting firm in North America with offices throughout the United States and Canada. We can respond to any location within hours of an incident.
Contact Sill to get your claim started by calling 866.650.SILL.