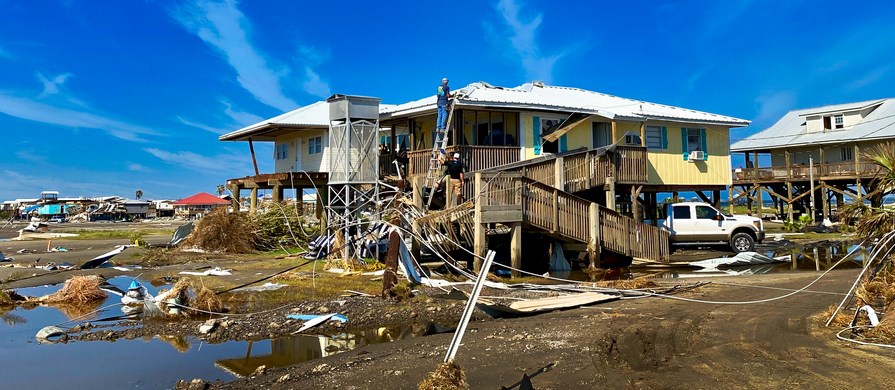 The Louisiana Department of Insurance has shared some advice for property owners who are now beginning to file claims due to Hurricane Ida.
As power is restored, property owners are returning to their homes and businesses. Many will find themselves dealing with damage that will lead to an insurance claim. Understanding how to report the damage and file your claim can prove to be critical in your recovery efforts. It is an excellent time to get professional help from a public adjuster.

A public adjuster DOES NOT work for your insurance company. We are hired by you, the property owner, to ensure you get the settlement you deserve and in a timely fashion. Sill is the leading public adjusting firm in North America, and our disaster response team has been in the New Orleans area since Hurricane Ida moved out.
RELATED | How a public adjuster can help with your insurance claim
When you bring Sill in to support your claim, you level the playing field with your insurance company. Our licensed insurance experts can review your policy to determine all coverages you are eligible for.
Our team of building and contents assessment professionals can inspect your damage and put together a detailed proof of loss report that is required as part of your claim.
We are insurance policy and damage experts who represent hundreds of clients each year. Hiring Sill means you have expert help that will speed up your claim settlement.
Louisiana's Insurance Commissioner, Jim Donelon, is reminding property owners to take photos of their property to document their damage. Donelon also said the according to Louisiana law your insurance company has 30 days to respond to your damage report.
RESOURCE | How your business can survive after a hurricane
You should also know that your insurance company cannot increase your rates or lead to your provider canceling your coverage. (LEARN MORE)
If you contact Sill, our team is familiar with all state and local insurance laws. This means we can keep your insurance company and your claim on track. We specialize in commercial or business claims, as well as large or more complex residential claims.
Our team is available 24/7 and we can respond to your property within just hours. Contact Sill today to get the insurance settlement you deserve.