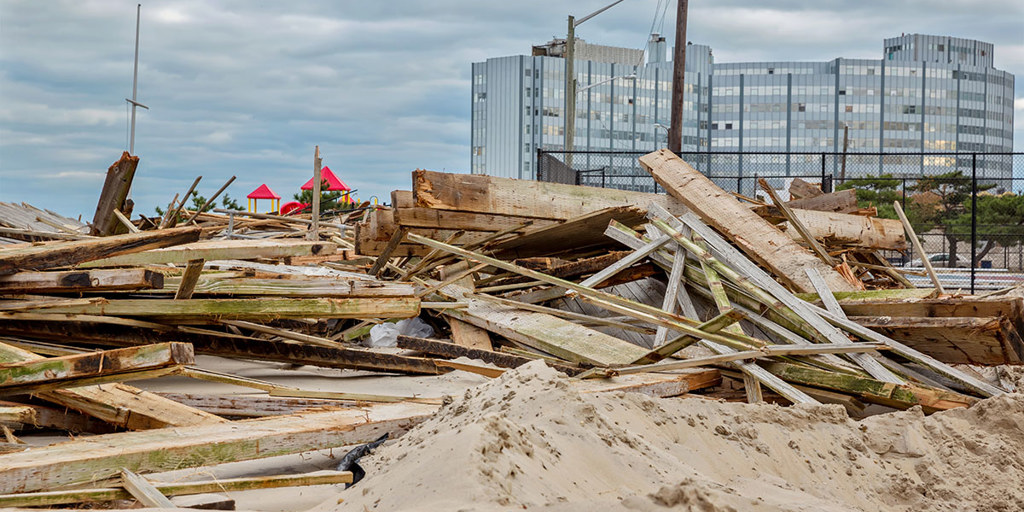 If you own a business that is in an area that could be impacted by a hurricane then you need to have a hurricane response plan. Your plan should first account for your safety and that of your employees.
Part of your plan should address a business continuity strategy.

According to the Federal Emergency Management Agency, or FEMA, 25% of businesses do not reopen after a disaster. 
A recent article posted on Forbes.com outlines a few ideas that may help you to save your business after a hurricane. The article includes feedback from Rory Cooksey who is a member of the Forbes Business Development Council.
In the article Cooksey breaks down what he had determined to be appropriate "stages of hurricane preparedness for a business."
ACTIVE STORM ON RADAR
To start, when a storm is "on the radar" Cooksey recommends things like a physical structure evaluation to look for weaknesses. Selecting an emergency response team and defining specific roles is one way to secure any valuable assets ahead of the storm making landfall.
Creating clear communication lines for employees and your customers is also suggested.
 JUST BEFORE LANDFALL
You should take action to try to limit damage to your property by boarding up windows and doorways, and moving furniture away from entryways. This is also the time to activate a communication plan to inform employees and customers about what may be happening to your business.
AFTER THE STORM
Once the storm passes you will want to work quickly to assess the damage and determine what is needed to get back to work. First, you'll want to do a quick safety analysis so you can properly deal with any hazards. Next, you'll want to take some pictures and understand the full extent of the damage to the building and all of your belongings.
This is where Sill, the leading public adjusting firm in North America, can help any business owner. Sill has a team of experts that can help you through the next phase of your hurricane recovery plan.
QUESTION | What is a public adjuster?
If you call Sill immediately after a hurricane our company has the capability to respond anywhere in North America within hours of the incident.

Our property damage experts can carefully inspect every inch of your business and identify any type of damage caused by the hurricane. Next, our insurance policy team featuring licensed public adjusters can review your company's insurance policy.
During the review we will identify all coverages for your business and take on the burden of filing and processing an insurance claim so you do not have to. With our help you can trust that you will get the insurance settlement you deserve because we represent you, the business owner, not the insurance company.
In many cases, we can help business owners to also recoup any lost revenue due to your business being out of commission for any length of time after a hurricane. This is handled by our team of forensic accountants in our Business Interruption division.
Sill is the leading public adjusting firm in North America because we have the ability to handle every aspect of an insurance claim. When you work with Sill we can settle your claim faster than you would be able to do on your own.
We have offices located in Delray Beach, West Palm Beach, Orlando, Houston, Charlotte, and Orlando with a team of dedicated public adjusters ready to respond to any affected region.
You can contact us 24/7 for help with any type of property damage claim.