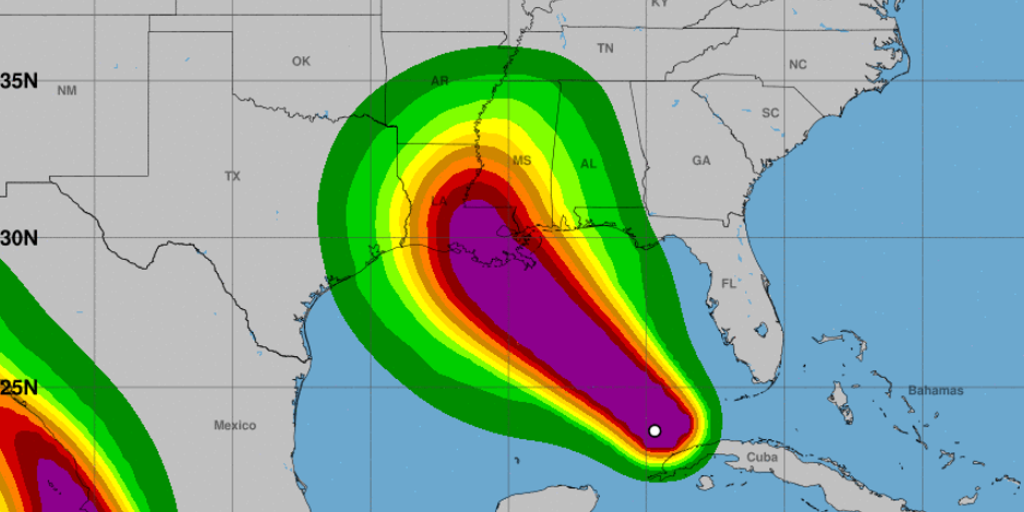 Hurricane Ida is expected to swell to a category four storm before slamming into the gulf coast somewhere near New Orleans. According to AccuWeather, the storm is moving over warmer waters which will allow Ida to intensify rapidly.
Louisiana's Governor John Bel Edwards has already declared a state of emergency. Anyone who lives in the area where the storm is headed needs to follow all public safety warnings.

A category four storm means catastrophic damage will occur. Wind speeds from 130 to 156 miles per hour lead to falling and flying debris, which means extreme risk of death to people and animals.
Mobile homes will be destroyed, some frame build homes will collapse, and other well-built homes will see severe damage to roofs. High-rise buildings will see windows blown out, trees will be uprooted, and power outages could last weeks or months. (SOURCE: Time.com)
Our disaster response team at Sill is already mobilized, and we will be in the affected area immediately after the storm clears. We specialize in helping property owners recover from hurricane damage.
We are the leading public adjusting firm in North America with a team of insurance policy, building damage, and business finance experts. Most people are unaware that they can get professional help with their insurance claim, meaning you can hire Sill to take on every step of your claim.
Our company can provide a review of your insurance policy to identify all coverages you are eligible for. Next, we can inspect your property and put together an extensive damage report which your insurance company will require as part of your claim.
If the property is a business, our team of forensic accountants may be able to help you recoup any lost revenue due to the storm. We have a complete business survival guide to help business owners understand the steps they need to survive a hurricane.
According to FEMA, 25% of businesses do not reopen their doors after a disaster, but Sill can help you avoid that same fate.
Weather experts say Hurricane Ida will move into Louisiana Saturday evening into Sunday morning.
Right now, safety is your priority, and we encourage you to take the advice of local authorities and do everything you can to protect yourself, your family, and your co-workers. Once the storm clears, our team will be in the area, and they are available 24/7. You can contact Sill by calling 800.524.0006.