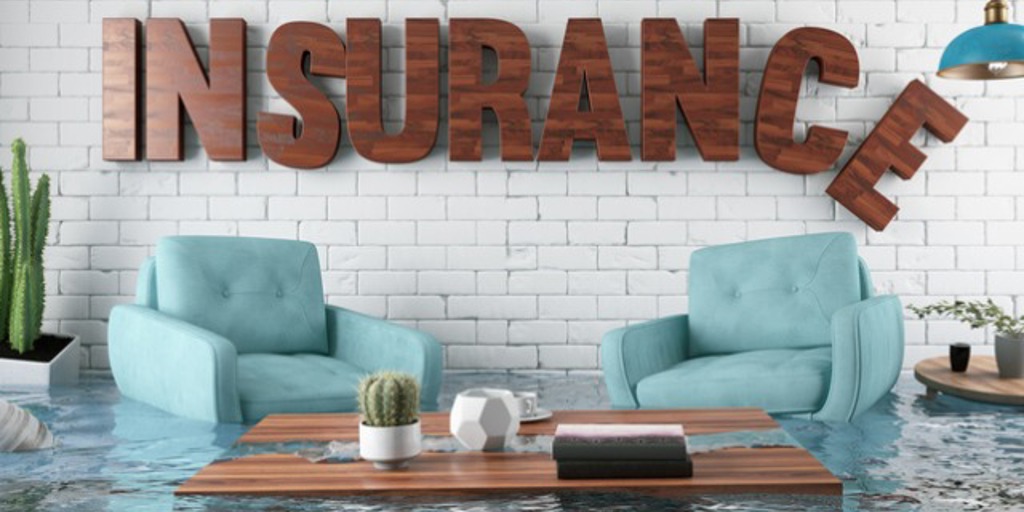 Water damage can be devastating to your home or business. Water damage could result from a burst pipe, a leaky roof, or a flood.
The damage can quickly cause extensive, resulting in significant expenses for repairs and restoration. In most cases, you will need to file an insurance claim for water damage can help offset some of the costs.
Here is some advice about essential steps you can take as your prepare to file an insurance claim for water damage. Our public adjusters are experts in handling water damage insurance claims.
Step 1: Contact Your Insurance Company
The first step in filing an insurance claim for water damage is to contact your insurance company as soon as possible. Most insurance policies have specific requirements for reporting damage promptly, so it's essential to act quickly to avoid any issues with your claim. We also recommend you contact a public adjuster right from the start.
When you contact your insurance company, be prepared to provide them with the following information:
The date and time the water damage occurred
The cause of the water damage
The extent of the damage and any potential safety hazards
Your policy number
Your insurance company will likely assign an adjuster to assess the damage and provide guidance on the next steps in the claims process. If you also contact a public adjuster, you will have expert guidance to ensure that you and your insurance company meet key deadlines, which will keep your claim on track as it progresses.
Step 2: Document the Damage
Once you've reported the water damage to your insurance company, the next step is to document the damage. Take photos and videos of the affected areas of your property, including any damaged personal property or belongings. Be sure to document the extent of the damage and any potential safety hazards to provide to your insurance company.
Also, it's essential for you to keep a record of any expenses related to the water damage, such as temporary repairs, accommodations, or equipment rentals. If you are working with a public adjuster, they can assist you in creating the proof of loss report. In many cases, the public adjuster can take over this part of the process for you, so you don't have to. 
Step 3: Mitigate Further Damage
While waiting for your insurance company's adjuster to arrive, it's essential to mitigate any further damage to your property. This may include turning off the water source, extracting any standing water, and removing any wet materials to prevent mold growth.
Document any mitigation efforts you take, including any expenses associated with them, and provide them to your insurance company. This will help show that you took reasonable steps to minimize the damage. A public adjuster may be able to recommend reputable service providers who can quickly limit further damage. 
Step 4: Work with Your Insurance Company's Adjuster
Once your insurance company's adjuster arrives, they will take a look at the damage to your property and give you guidance on the next steps in the claims process. You will need to provide them with any documentation or evidence you have collected to support your claim.
It's essential to work closely with your insurance company's adjuster to ensure you fully understand the claims process and any requirements or deadlines for submitting documentation. A public adjuster can attend all property inspections and either guide your conversations or, in some cases, negotiate directly with your insurance company's adjusters.
Step 5: Submit Your Claim
Once you have all the necessary documentation and have worked with your insurance company's adjuster, the final step is to submit your claim. Be sure to submit all required documentation promptly and keep a record of your submission. A public adjuster will ensure the documentation is complete and nothing has been overlooked or missed regarding property damage.
It's also essential to keep in touch with your insurance company throughout the claims process and quickly follow up on any outstanding items.
Filing an insurance claim for water damage can be challenging, but acting quickly and documenting the damage and mitigation efforts is essential. Working closely with your insurance company's adjuster and submitting all necessary documentation promptly can help ensure you receive a fair settlement for your water damage claim.
Hiring a public adjuster ensures that you have an expert representing your best interest for each step. 
Call Sill Public Adjusters Today
At Sill Public Adjusters, we have over 90 years of experience helping policyholders with their insurance claims.
Our team of licensed and certified public adjusters has the expertise and knowledge to handle any type of peril, and we are committed to getting our clients the compensation they deserve.
LOCATIONS | Find a Sill Office
If you need help with your insurance claim, please get in touch with us.
We are available 24/7 at 844-650-7455 to answer any questions you may have and get started on your claim. With our help, you can rest assured that your insurance claim is in good hands.