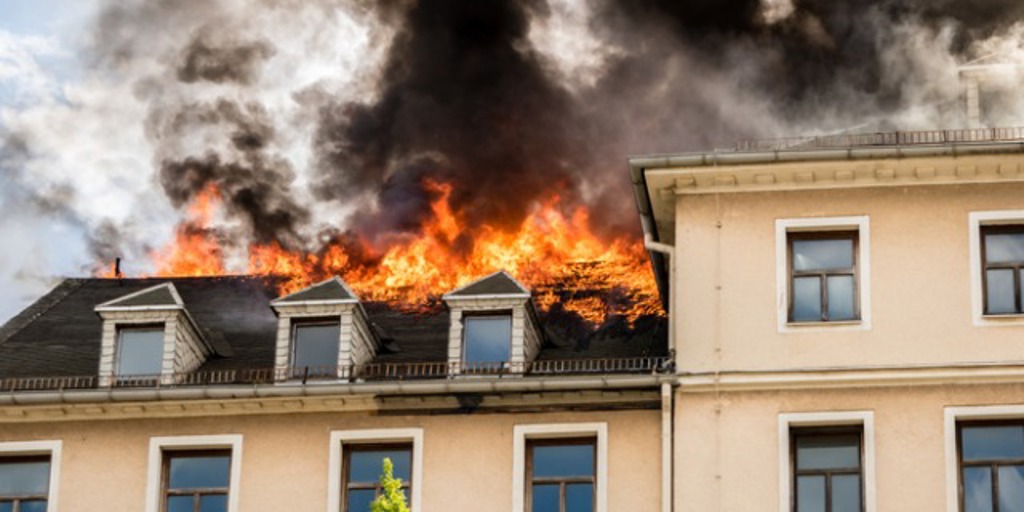 Experiencing a fire in your home or on your property can be a devastating and heart-wrenching event. Not just about the physical damage, but also the emotional toll can feel overwhelming. We understand the pain you're going through, and we're here to guide you in rebuilding your life and property after a fire.
We help property owners recover and rebuild after a fire with our detailed guide. We'll help you with everything, including dealing with insurance adjusters and fire insurance claims, now and in the future.
Your fire claim can quickly turn into a stressful ordeal. We have several house fire insurance claim tips to share. You should know you have the right to hire a public adjuster to get help throughout the fire claim process.
Once you contact your insurance company, they will send a fire insurance adjuster to the property to inspect the damage.
Immediate Steps to Take After a Fire
1. Ensuring Safety
Your first concern should always be the safety of yourself and your loved ones. Fires can damage your home's structure, making it unsafe. Please let the professionals assess the situation.
2. Contacting Your Insurance Company
Once you're safe, the next critical step is to contact your insurance company to begin your fire damage insurance claim.
We understand that dealing with a fire insurance claim can be daunting, but it's necessary. Take photographs and videos to document the damage for your insurance claim. Save receipts for temporary housing and emergency repairs; insurance should pay for some of these expenses.
3. Securing Your Property
Returning to your damaged property can be heartbreaking, but it's essential to secure it. Board up windows and doors to prevent further damage and unauthorized access. This will also help protect your belongings from looting, which can add to the distress.
4. Seeking Temporary Housing
If your home is no longer habitable, arrange for temporary housing. Your insurance policy may cover this expense, so don't hesitate to check with your insurer. Keep records of your expenses for reimbursement, an important aspect of your house fire insurance payout.
5. Contacting a Restoration Professional
We understand that seeing the damage to your home can be overwhelming. That's where professionals come in.
Hire a reputable fire damage restoration company. After evaluating the damage, they make a plan to fix it. Then, they start cleaning and repairing. This is important for your fire insurance claim.
Dealing with Insurance Claims
6. Understanding Your Policy
Review your insurance policy with care. When dealing with a fire insurance claim, you must understand what it does cover and what it doesn't. If you have questions or concerns, you can ask your agent, or you can contact a public adjuster.
7. Documenting Everything
We can't stress enough the importance of keeping records. Maintain meticulous records of all communication with your insurance company. Take notes during phone calls, save emails, and keep all documentation related to your claim. This will be your lifeline when filing an insurance claim for fire damage.
8. Getting Multiple Quotes
When it's time to hire contractors for repairs, gather multiple quotes. Ensure that these quotes are detailed and encompass all necessary work. Making informed decisions regarding your house fire insurance claim and the house fire insurance claim process is essential.
Dealing with Insurance Adjusters
9. Communicating Clearly
When the insurance adjuster assesses your property, be open and honest about the damage. Emphasize all areas of concern and provide any evidence you've gathered. Dealing with an insurance adjuster after a house fire is about clear and compassionate communication.
10. Not Settling for Less
Insurance adjusters may offer a settlement that is lower than you deserve initially. Be prepared to negotiate and provide additional evidence if necessary. Understanding the insurance claim for the fire damage process is your ticket to receiving a fair settlement.
How a Public Adjuster Can Help
Need help with insurance claims and understanding home and belongings damage? Get assistance from a public adjuster. These experts help you get the most money from your fire damage claim.
Public adjusters are experts in handling insurance companies. They can help you understand your policy, coverage limits, and replacement expenses. They ensure full coverage for repairs or replacements for your home and belongings. By enlisting their help, you can rebuild your home with confidence and ease the financial burden of the process.
Recovering from a house fire is tough, but you're not alone. To handle a fire insurance claim well, follow these steps, stay organized, and seek professional help when necessary.
Start your recovery by taking the first step to rebuilding your home and life. A public adjuster can help you along the way. We're here to support you every step of the way.
Sill is the leading public adjusting firm in the industry. We have a team of experts experienced in homeowners insurance after a fire loss.
Get your claim started today by contacting Sill at 844.650.7455.