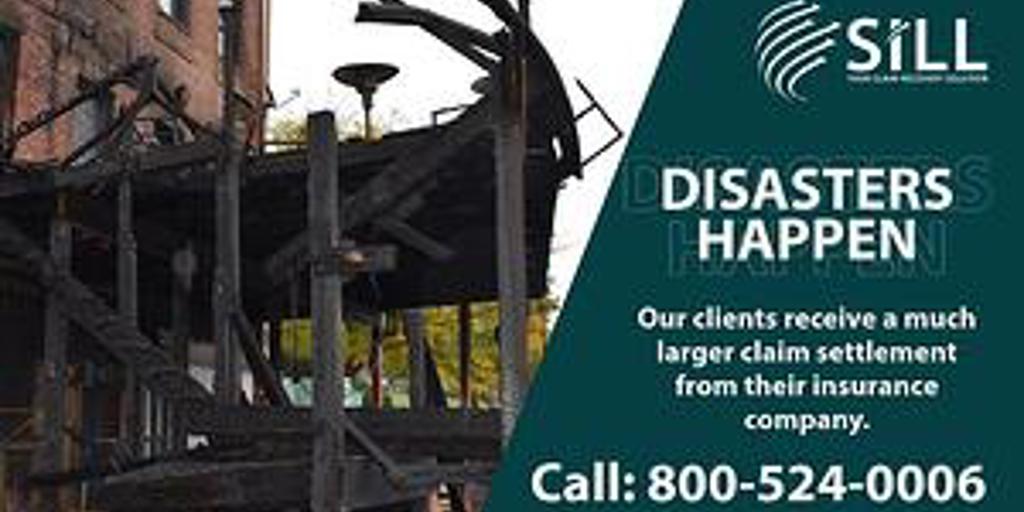 If you are dealing with a property loss insurance claim it's a good idea to get a second opinion.
Your insurance company sends one of their own adjusters to inspect damage and determine the value of your loss within the limits of your current insurance policy.
That adjusters works for the insurance company and ultimately has their best interests in mind.
Sill is the leading public adjusting firm in the country with more than 90 years of experience in handling insurance losses.
Our team of public adjusters are experts in the insurance industry and we work for you, the property owner.
When you hire Sill, we begin by reviewing your current coverage policy. We will ensure you are getting what you pay for as far as coverage in the event of a loss.
Here's a few examples of what our team will look for, that may be overlooked by the insurance company's adjuster.
Damage not seen by the naked eye, smoke or water behind walls
Additional coverages in the policy
Potential coverage under another policy, like personal property under business owner's homeowners policy
Business owners, you may not have to rebuild, you could consider a "cash out" option
Recover lost sales through a business interruption calculation from our forensic accountants
Sill represents hundreds of clients each year. Our clients receive much larger claim settlements from their insurance company when they work with us.
When you hire Sill our fees are easily absorbed by the increase in settlement you receive.
Dealing with any type of property loss is challenging enough, but with Sill you can trust that we will handle every aspect of your loss claim. We will schedule all communication and negotiations with your insurance company.
This allows you to focus on maintaining your business, taking care of your employees or family, and getting back on the road to recovery much sooner.
In most cases we are able to settle a claim much sooner.
Sill has offices throughout the country where team's of dedicated professionals are ready to support you in any type of loss situation.