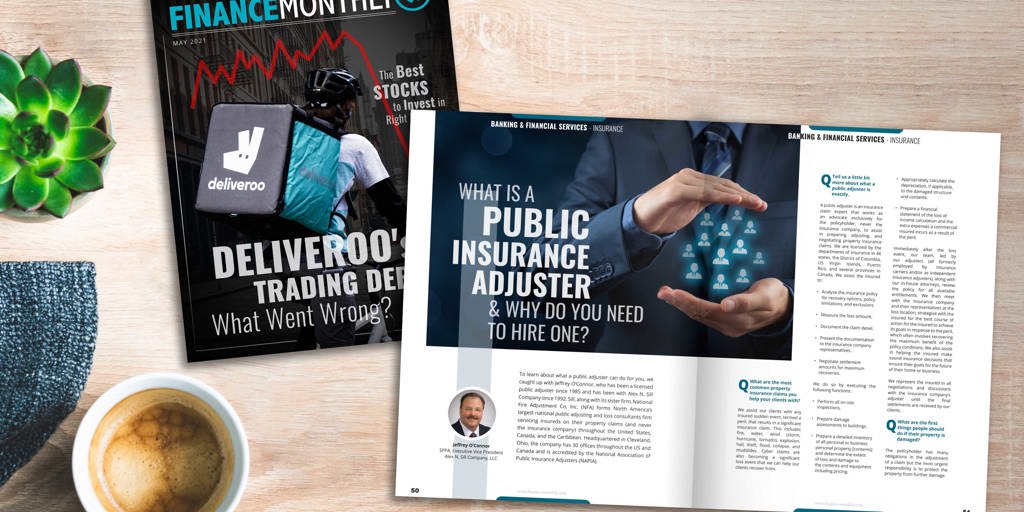 Public adjusting is a competitive business, but Sill is the clear leader in the industry. Sill has been in business for more than 90 years and we have 30 office locations throughout North America.
Our team of licensed public adjusters are the most trusted insurance claims experts, with proven experience to handle any size loss at a commercial or large residential property.
We have handled claims that exceed $90 million, and have successfully negotiated and settled claims with almost every leading insurance provider out there.
Finance Monthly Magazine recently published an article about the public adjusting business and they turned to Sill for answers.
Sill's Executive Vice President, Jeff O'Connor talked to Finance Monthly. O'Connor has been a licensed public adjusters since 1985.
Sill, along with our sister firm, National Fire Adjustment Co, or NFA, form North America's largest national public adjusting and loss consultants firm. Sill's headquarters are in Cleveland, OH.

In the article Sill provides answers to questions like what is a public adjuster and why do you need to hire one? 
If you own a business or commercial property or a large residential home that has suffered any type of damage you will likely need to file an insurance claim.
The insurance company will send an adjuster to assess the damage and place a value on your loss. Hiring Sill gives you a second opinion about that value and our clients settle their claims much faster.
With years of experience in handling claims, Sill takes the burden off your shoulders. We can process all necessary claims paperwork, review your insurance policy to guarantee you get the coverage you deserve.
With Sill's help you claim can be expedited, and you could save thousands of dollars that you may need to recover.
Contact our team 24/7 by emailing info@sill.com, or by calling 800-524-0006.