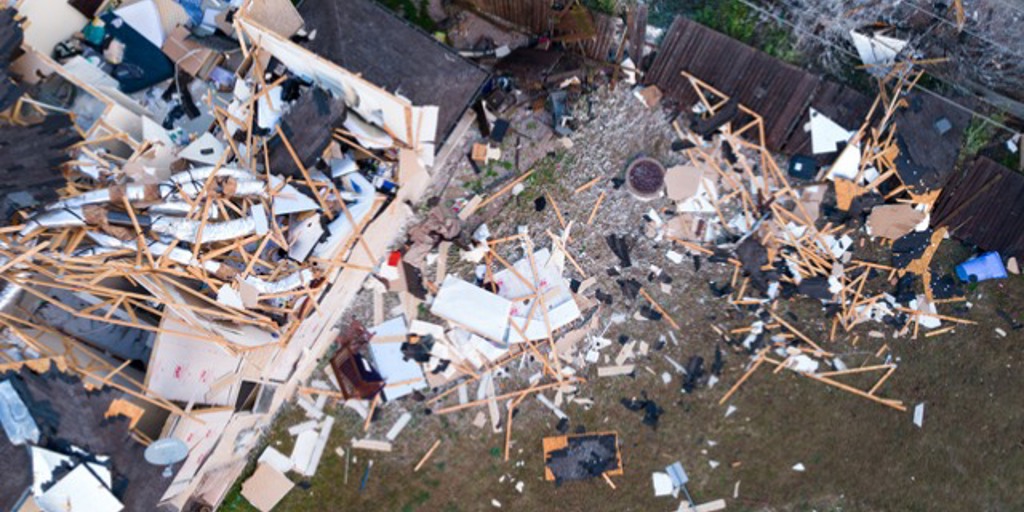 One person is dead after severe weather swept through Indiana Sunday. A tornado caused widespread damage in Greenwood tearing through homes and an apartment community.
The storm front moved through the Midwest, and now millions on the East Coast face damaging winds and hail threats. The highest threat is in Philadelphia, Baltimore, and Washington, D.C.
In Indiana, cleanup crews will start the week cleaning up after this devastating storm. For property owners, you may need to file an insurance claim, but you should know that you have the right to get help from a professional claims manager.
#WATCH: Just got this video in to our newsroom of tornado in Greenwood. Viewer Malissa Houmard sent me this and said it went right by her complex. pic.twitter.com/KKmHuCk05R

— Max Lewis (@MaxLewisTV) June 25, 2023
A public adjuster can be brought in to help you throughout your claim. You must take immediate action to take care of any further damage to your property. If you don't, your insurance company may not cover additional damage.
You will also need to provide a detailed proof of loss report that thoroughly lists all damage to your structure and your personal belongings. If you miss anything, you could cost yourself thousands of dollars.
A proof of loss report must be accurate and can take countless hours or even days to complete, depending on the scope of your loss.
RELATED|  How a public adjuster will help during a tornado damage claim
An experienced public adjuster understands exactly what needs to be in that report and how to prepare it in order to reach a more successful outcome for your claim. 
Getting an expert to help you could mean all the difference in your recovery.
Are there risks you may face by NOT working with a public adjuster?
Yes, there are risks involved in not working with a public adjuster when filing a tornado damage claim. Here are some potential risks:
Undervalued Claims: Insurance companies may undervalue the amount of compensation you are entitled to for your tornado damage. A public adjuster can help ensure that your claim is accurately valued and that you receive the full compensation you are entitled to.

Delayed Claims: Without the expertise and advocacy of a public adjuster, the claims process can be lengthy and frustrating. A public adjuster can help expedite the process and ensure that your claim is handled in a timely manner.

Denied Claims: Insurance companies may deny your claim for a variety of reasons, such as insufficient documentation or a technicality in your policy. A public adjuster can help ensure that your claim is documented correctly and that your policy is fully understood, reducing the risk of a denied claim.

Emotional Distress: Filing a tornado damage claim can be emotionally overwhelming, particularly if you've lost personal belongings or your home has been severely damaged. A public adjuster can help alleviate some of this stress by handling the claims process on your behalf.
Sill is the leading public adjusting firm in North America, our team is available 24/7, and we can respond to any location within hours.
Our company has the staff and the experience to handle even the most significant property claims at apartment complexes, manufacturing facilities, retail centers, and any property.
When you work with Sill, you get the settlement you deserve. Let's get started today; feel free to call us anytime at 844-650-7455.