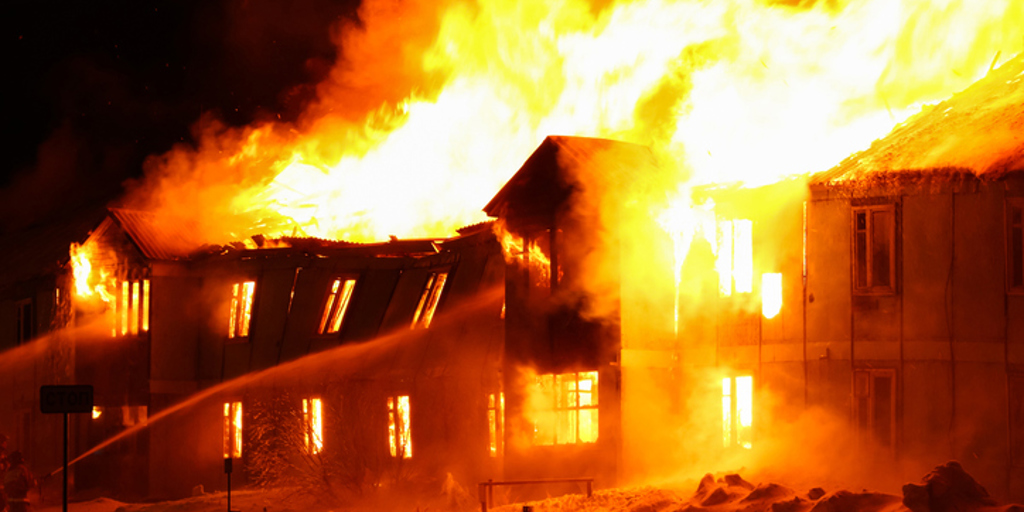 Cold temperatures, snow, and ice is impacting millions of people throughout the country as winter weather has really settled in.

The Mid-Atlantic region has seen plenty of icy and moderate snow over the past several days, frigid temperatures have moved into New England, and Northern Ohio into Western Pennsylvania has seen wave after wave of snow.
According to The National Fire Protection Association, this time of year is when the risk of fire is at its highest. Heat sources like candles, woodstoves, fireplaces, and your furnace can lead to a fire.
December, January, and February are peak months for fires due to heat sources. Heating is the second leading cause of home fires, death, and injuries in the United States. Often, a space heater that is not being appropriately used sparks a fire.
Fire can be devastating for home or business owners. The damage can leave you homeless, or out of work. If your property is damaged you will likely need to file an insurance claim as you try to figure out your recovery plan.
Filing an insurance claim, especially for businesses or large residential homeowners, can lead to a long and difficult process unless you get help.

Sill is the leading public adjusting firm in North America. We have offices throughout the United States and Canada which means we can respond to any location within hours of an incident.
A public adjuster can be brought in for professional claims handling service. When you hire a public adjuster you will have an advocate on your side throughout the claim.

Here's what we do:
Review insurance policy, identify all coverages you are owed
Inspect the property and produce proof of loss documentation which is required
Ensure your insurance company meets all deadlines required by law
Negotiate settlement terms with your insurance provider
Expedite your claim to reach settlement faster than you will on your own
We get you the settlement you deserve
The cold and snow will continue throughout the winter months, but you can take steps to prevent a fire. Be sure to have your chimney properly cleaned, have your furnace checked, take extra caution when using alternate heat sources like a space heater.
It is important to remember that an insurance claim does take time, but hiring Sill means you will have an expert on your side that can handle negotiations with your insurance provider. If your property has been damaged, you can contact Sill 24/7 by calling 844.650.SILL.