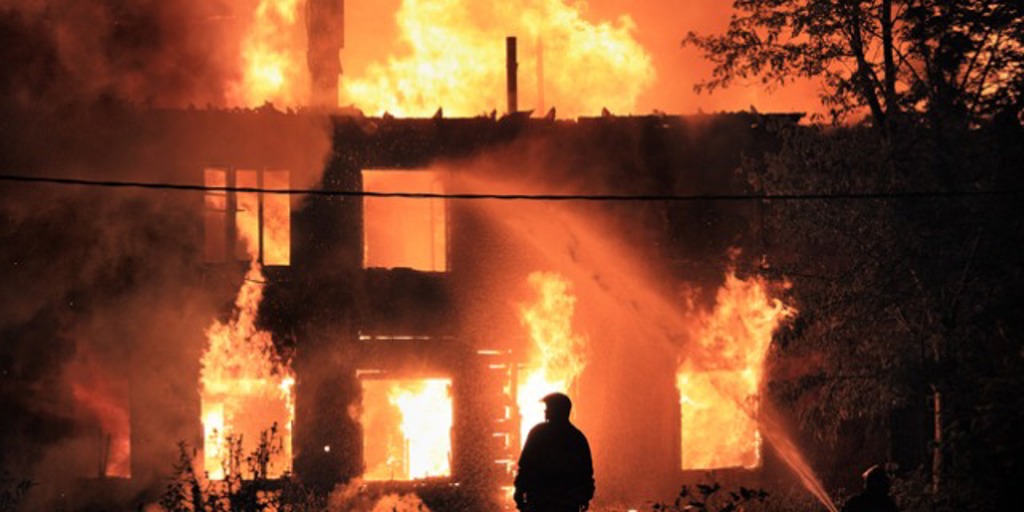 The number of fire insurance claims increases every year during colder months and the holiday season. Our public adjusters have dealt with hundreds of fires at homes or businesses caused by heating sources and holiday decorations.
Your property is at risk if you don't properly use or maintain a few items in use during this time of year. According to the National Fire Protection Association, heat sources, candles, holiday decorations, and even holiday cooking can lead to a devastating fire.
December, January, and February are considered peak months for fires. Heat sources are the second leading cause of home fires, death, and injuries in the United States. Most often, the fires are caused by improper use of a space heater.
HOLIDAY DECORATIONS
Candles, Christmas trees, and holiday lights significantly increase fire risk. You must protect your property by inspecting lights, watering your tree often, and taking extra care when using candles. 
DISASTERS HAPPEN
Fire can be devastating for home or business owners. The damage can leave you homeless or out of work. If your property is damaged, you will likely need to file an insurance claim as you try to figure out your recovery plan.
Filing an insurance claim, especially for businesses or large residential homeowners, can lead to a long and challenging process unless you get help.
Many property owners need to know they can hire a public adjuster to get professional help with an insurance claim.
FIRE CLAIM EXPERTS
If you experience a fire, you will have damage to the structure, as well as your contents or personal belongings. Your insurance coverage should cover this property, but you will want an expert to inspect the damage and ensure nothing is overlooked.
Smoke from the fire and water from the sprinkler systems or firefighters may cause additional damage. 
Sill features a team of building and contents experts who can inspect every inch of your property and produce a detailed proof of loss report.

After a fire, you will file a claim. Hiring a public adjuster means you will have someone there representing your best interests throughout the claim who will ensure you get the settlement you deserve.
SPEED UP YOUR CLAIM
Sill Public Adjusting company has been in business for more than 90 years, and we have a team of dedicated insurance professionals who handle hundreds of insurance claims annually.
RELATED | Lawsuit reveals how important it is to hire a public adjuster
Your state's insurance commission licenses our public adjusters. We have successfully negotiated claim settlements with almost every insurance provider in the industry.


Here's what we do:
Review the insurance policy, and identify all coverages you are owed
Inspect the property and produce proof of loss documentation which is required
Ensure your insurance company meets all deadlines required by law
Negotiate settlement terms with your insurance provider
Expedite your claim to settle faster than you will on your own
We get you the settlement you deserve
We have the experience to handle any insurance claim, but we specialize in large commercial and home insurance claims. If you experience a total loss in a fire, you still should contact a public adjuster who can take over the claims management so you can focus on your recovery.
We are experts when it comes to homeowners insurance policies and coverages, as well as commercial property claims. Insurance adjusters may overlook things like water damage and moisture or smoke-related issues.
Smoke damage can significantly impact your contents claim as things like furniture, home decor, and even clothing are destroyed. With our help, you will have a more successful outcome for your insurance settlement.
We can ensure you are in the best possible position to rebuild your home or business.
The entire claims process can be overwhelming, especially for someone who has just dealt with fire devastation.
The cold and snow will continue throughout the winter, but you can take steps to prevent a fire. Be sure to have your chimney properly cleaned, have your furnace checked, and take extra caution when using alternate heat sources like a space heater.
RELATED | Tips to prevent ice dams and roof damage during winter
It is important to remember that an insurance claim takes time, but hiring Sill means you will have an expert who can handle negotiations with your insurance provider. If your property has been damaged, contact Sill 24/7 by calling 844.65.7455.