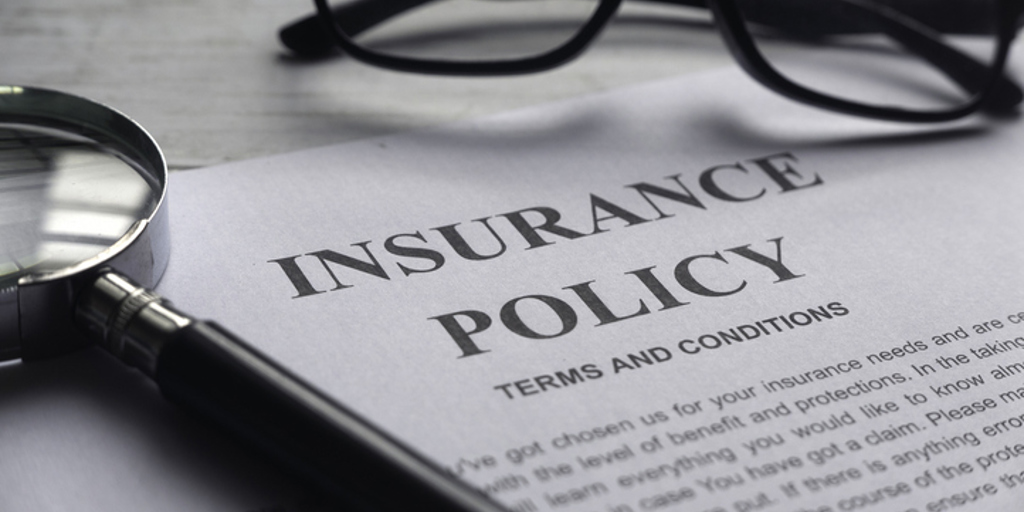 Notwithstanding the fact that Sill adjusts insurance losses solely on behalf of insureds throughout North America, with offices in many major cities in the United States and in Toronto and Ottawa, Canada, I wanted to focus today on the law of the State of Ohio, where our corporate offices are located, and more specifically on what hammer an insured has against its insurance company in the event that the carrier treats its insured unfairly.
What all insureds should know is that Ohio does recognize that an insurer may be liable for its bad faith conduct in handling a first-party claim. The standard for Bad Faith in Ohio is:
"An insurer fails to exercise good faith in the processing of a claim of its insured  where its refusal to pay the claim is not predicated upon circumstances that furnish reasonable justification, therefore."                    

-Zoppo v. Homestead Ins. Co. 71 Ohio St.3d 552 (1994).
In Zoppo, after the insured made a claim for a fire loss to his bar, his insurance company, from the outset, focused its arson inquiry primarily on the insured. The investigation did not explore evidence that other individuals had threatened to burn the bar down. The insurance company did not bother to locate key suspects, verify the insured's alibi or follow up with various witnesses. As a result, the court, in Zoppo, determined that the insurance company's investigation was inadequate and did not have "reasonable justification" to deny the claim.
A federal district order from the Southern District of Ohio confirmed, in 2018, that Zoppo is still good law in Ohio, writing:
"The appropriate test to determine whether an insurance company breached its duty of good faith in denying an insured's claim(s) under the insurance policy is the  'reasonable justification' standard…Significantly, an insured (sic) insurer lacks reasonable justification  only when it acts in an arbitrary and capricious manner…the crucial inquiry is whether the decision to deny benefits was arbitrary or capricious, and there existed a reasonable  justification for the denial, not whether the insurance company's decision to deny benefits was correct."
Winter Enterprise v. West Bend Mut. Ins. Co.
No. 1:17-cv-00360 (S.D. Ohio Mar. 18, 2018).          
Ohio case law reflects that the most common charges against insurers resulting in finding bad faith come from an insurer:
1) failing to conduct an adequate investigation of a claim, or 2) exploiting the insured's vulnerable financial condition, or 3) unnecessarily delaying the handling of a claim. But, it must be understood that finding bad faith is going to be very fact specific to a circumstance.
So, it is strongly advised that an insured consult an expert in bad faith insurance law in Ohio to evaluate whether they may or may not have a claim for bad faith against their insurer.
Once a court has confirmed that an insurer is liable for bad faith under the Ohio standard, what compensation is an insured entitled to? The Zoppo court held that an "insurer who acts in bad faith is liable for those compensatory damages flowing from the bad faith conduct of the insurer and caused by the insurer's breach of contract."  
But the Zoppo court did not specifically elaborate on which items of compensatory damages are recoverable for a breach of the duty of good faith. However, traditionally, courts have allowed an insured to collect damages for emotional distress; economic harm such as lost profits, loss of a business, lost rents, and loss of the use of the property; and in some instances, attorney fees and costs.
In addition, the Zoppo court did find that pre-judgment interest is recoverable pursuant to the statutory procedures set forth in O.R.C. 1343.03. Finally, the Ohio Supreme Court held, in Hoskins v. Aetna Life Ins. Co. 6 Ohio St. 272 (1983) that:
"Punitive damages may be recovered against an insurer who breaches his duty of good  faith in refusing to pay a claim of its insured upon proof of actual malice, fraud or insult  on the part of an insurer."
In closing, insureds should understand that the scales of justice in insurance claims are completely unbalanced in favor of the insurance company, as they handle losses every day and they employ professional adjusters, building estimators, and engineers trained to limit their exposure on claims.
The only way for an insured to balance the scales on a claim is by retaining its own advocate and expert in handling claims, such as the Sill Company.
If you own a home or business that has been damage and you plan to file a property damage insurance claim you can contact Sill 24/7 by calling 844.650.7455.