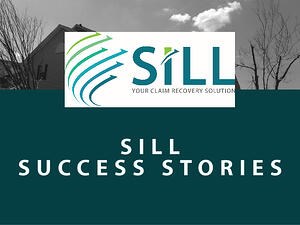 Sill handles all types of loss claims for any business. In October of 2019 an electrical fire caused significant damage to the Mississippi Belle restaurant in Indianapolis
The fire happened overnight so fortunately nobody was injured. Jay Wilson, the owner was now facing his first insurance loss claim since opening the restaurant 20 years earlier.
At first, Wilson said he was trying to deal with the insurance claim on his own. "After several weeks of trying to navigate things myself, I finally knew that I needed help in this process. Jeff O'Connor (Sill's Vice President) then hooked me up with his team members and introduced my to Mike Werner who was then my contact person for the rest of the process. They brought in people with expertise for each task that was necessary. Overall, they took all of the work out of it for me. They handled all aspects of the situation in a professional and proficient manner." said Wilson.
Sill's team was able to advocate for Wilson, which in the end gave him the maximum value allowable for his loss according to his insurance policy.
Sill has handled countless claims just like this one, where a business owner first intends to work with their insurance company adjuster, but then learns they could greatly benefit by working with Sill, the leading public adjusting firm in the country.
Sill has a proven track record for representing our clients, and in many cases helping them to focus on rebuilding their business while also maximizing their claim.

5 ways Sill may maximize your claim
If you have experienced any type of loss you can contact Sill now. Our team of public adjusters are available any time.